If you enjoy documentaries... and you enjoy history...then this is an 8 part documentary series I would highly recommend. According to the tag line Andrew Marr goes on an epic journey through 70,000 years of human history, telling the story of how great forces of nature and individual genius shaped the world we live in today. It is beautifully done.. as one would expect from a BBC One production and its the kind of series that keeps your interest. I would rush out and buy the DVD and keep it to show to your kids as well, it may just get them interested in history as a result. I have included a clip from an interview with him about this show... but the documentary ...I promise you...offers many visuals and is worth taking a look at...



On the other side of the coin.. Oliver Stone has tried his hand a story telling documentary style. Now don't get me wrong.. I love Oliver Stone's work...but his series "Oliver Stones Untold History of The United States".. will take a lot more concentration and is not as easy to watch as Andrew Marr's work.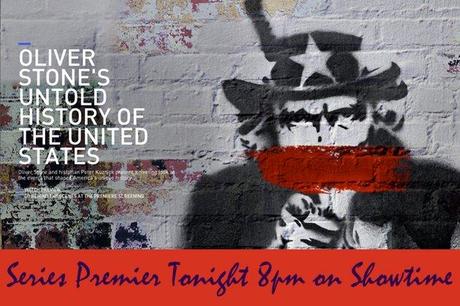 But if you enjoy history... again... some very interesting facts and information in this piece of work... and definitely worth your time if you are a history buff
Now onto cooking. I love cooking shows... but I am kind of picky. They not only have to be well presented.. have a likeable personality as the chef..but yes the food needs to be easy to replicate and better taste good too!! You already have my verdict on Nigella's new show but here is a nugget ... long been a fan of his but the title of the show kind of put me off...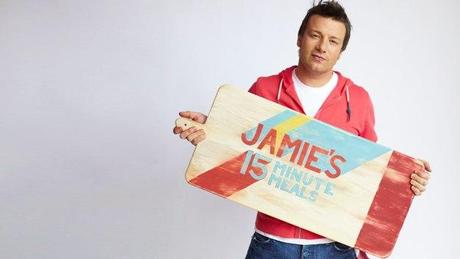 15 minute meals ??? Ok so what is he going to do realistically.... pour some ketchup and other canned stuff together and voila .. one has a meal??? Big ya dooda!!!
I was wrong
I have every single one of Jamie Oliver's books... I think he is brilliant... and so I did take a look at this new show but to be honest ... wasn't expecting much... some recipes are simple as I would expect a 15 minute recipe to be. I don't know if you caught his 30 minute meal series which was fantastic as well... but this show.. is worth getting for sure. It is a Channel 4 production and there are a number of sites now that are selling the dvds. 
If you want to hear from Jamie and his team about the show.. take a look at this clip

Have fun cooking... shall be back soon with some more show reviews for you.. if you have any ideas or recommendations.. please do share them with me... you can email me at [email protected] Please feel free to comment! Happy viewing!