Oh yes!  Filming on Season 8 of Doctor Who continued Monday evening in Cardiff, back outside and back to Victorian times.
Capaldi was spotted filming scenes, wearing a Victorian nightgown and riding a horse through the Victorian streets.  Capaldi has assured fans that the nightgown is not his costume (was that assurance really needed?)  So do you think we're going to get a sleeping Doctor ala David Tennant's first episode?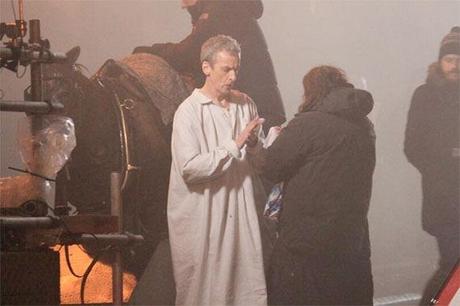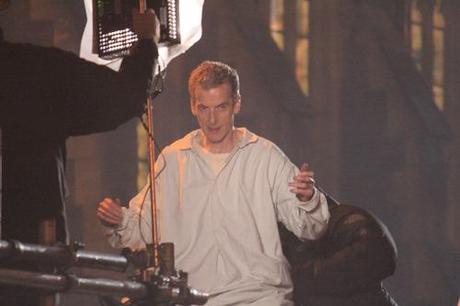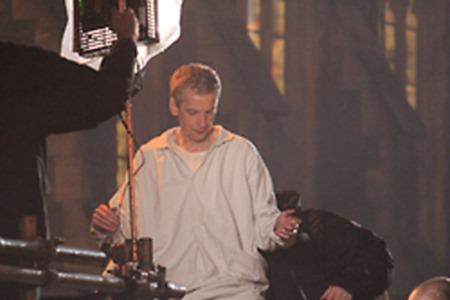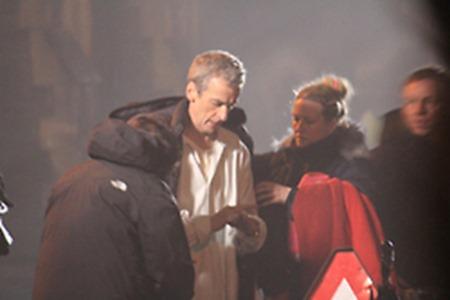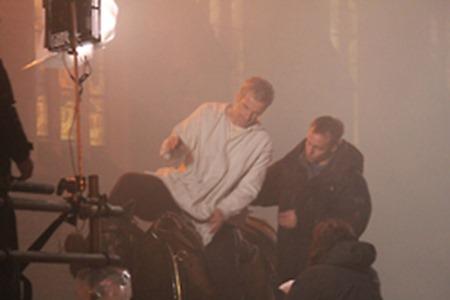 Also, some more photos were captured of the Paternoster Gang, and these shots of Strax shows that he's wearing his Sontaran armor under his tux.  Am I wrong or is this the first time we've seen this?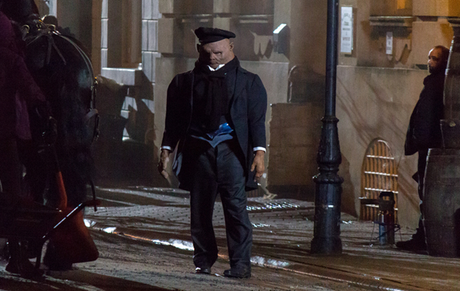 Here's a link to a great album that shows a ton of photos.  You can get to it here or click the photo above.