Thanks to the London Toy Fair 2014, we have a look at some of the upcoming Doctor Who related toys, along with a few potential hints and what is in store for the upcoming season.
The Doctor's New Costume?
Sometimes, spoilers can be revealed via toy announcements (example: Transformers) however, the Doctor's new costumer has not been revealed in this method, in fact, from the image below, you can see its just a silhouette.  (However, the 12th Doctor does already have an announced action figure, still in 11's clothes)
New Monsters?
Along with the silhouette of the Doctor's costume, we can also make out two silhouettes for at least two new monsters.  Are these based on actual monster designs or just fillers?  To me, the green one looks like it could be some type of cow monster.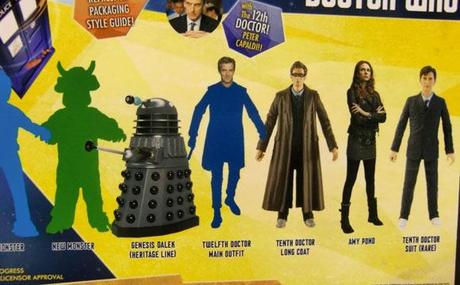 New TARDIS?
Finally, the below image for a new TARDIS includes the text "TARDIS 2014 New Colour (TBC)"  The 12th Doctor does ask if Clara knows how to fly the TARDIS.  Do we get another crashed TARDIS scenario, and unveiling of a new TARDIS exterior in the 12th Doctor's first adventure?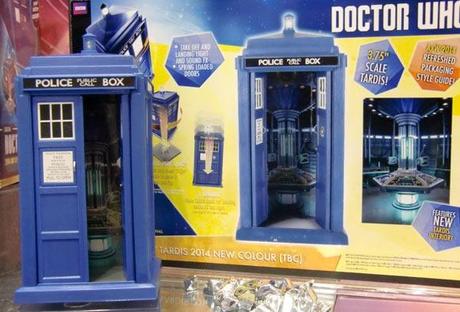 Do these possible hints at the upcoming season excite you any?  Feel free to sound off below on any thoughts and/or opinions you might have.