Do you NEED engagement ring insurance? Not in the same way you need a heart or to watch Jane The Virgin. And not in the same way you "need" those Sam Edelman lace up sandals. But absolutely closer to the former end of the spectrum.
Some people consider engagement ring insurance a "nice to have" but you really need to think of it as a need to have. Think about the time your partner invested in hunting down and finding the perfect engagement ring for you. Now think about the financial investment. Now think about the emotional investment – that personal affection you have for the most sentimental and beautiful piece of jewelry you own. Convinced you should insure it because of those three factors? If not, let's delve deeper.
The Time Spent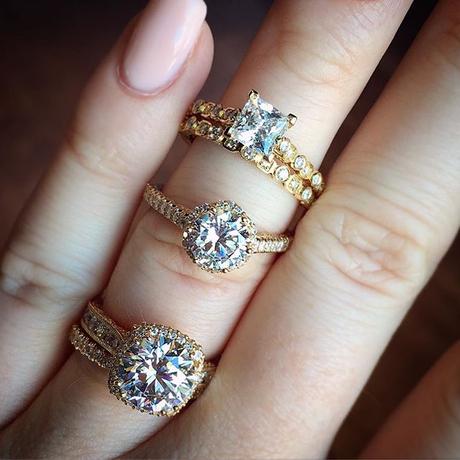 Click to shop
Your honey likely spent years deciding you were The One, months deciding it was time to start shopping, weeks poring over your Pinterest boards, every jeweler's website, and the most helpful engagement ring advice posts of all time, written by yours truly.
One ill-advised night doing dishes with your ring on, and that's time he'll never get back. Insure your engagement ring.
The Bottom Line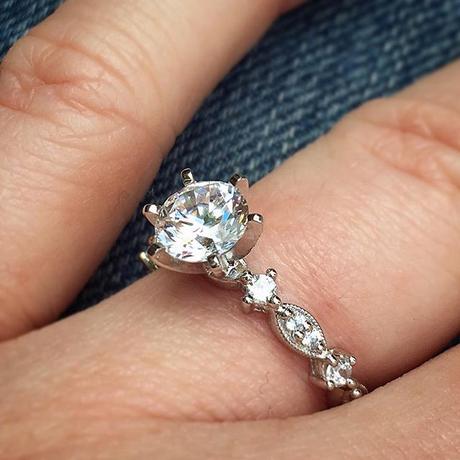 Click to shop
Your ring was expensive. Even if you got an excellent deal on it (as you should.) Even if he didn't spend three months' salary on it (as he should not.) A precious piece of jewelry, meant to be worn for a lifetime, doesn't come cheap. No matter how you finagled, haggled, designed a gorgeous alternative gemstone and metal ring, fashioned it out of moonstone and copper, whatever you did, it was a significant investment. No matter what the price tag was. Insure your engagement ring.
The Most Important Factor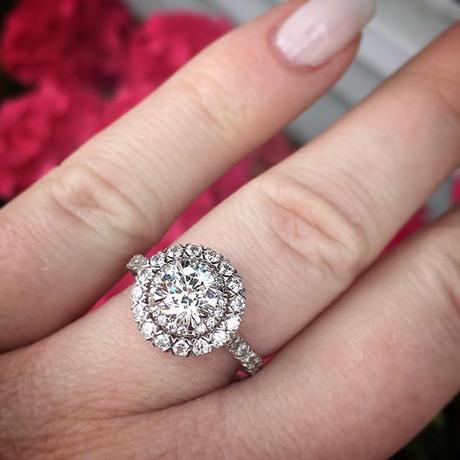 Click to shop
Do you love your ring? The only acceptable answer is "YES!!!"
We protect the things we love. And if your ring ever is lost or stolen, you will be an emotional wreck. Don't double down on despair by adding the financial loss to your ring's loss.
If your ring is ever damaged, lost, or stolen, an insurance policy will at least give you peace of mind that you can replace it with another piece you love.
How to Do It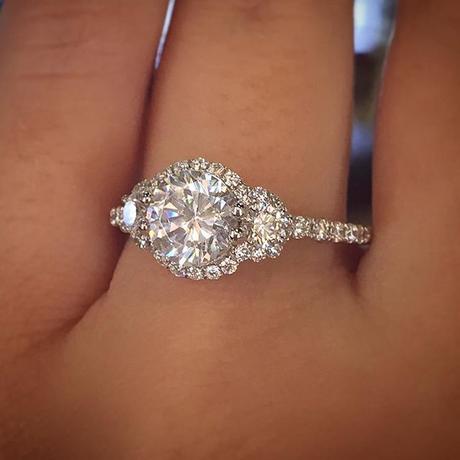 Click to shop
I've written before about how to get an engagement ring insured. It's a very easy process that you can do immediately after buying your ring. I personally have my ring on our home's policy, but I will probably switch to Perfect Circle when my policy expires, for all the reasons I outlined here.
Basically, once you buy your ring, it should come with a written insurance appraisal, or you can arrange to have one at the point of purchase. If your jeweler doesn't have a graduate gemologist on staff, they can recommend someone they have a good relationship with. An appraisal appointment for a ring you already own shouldn't take more than an hour (usually less) and runs about $90.
You then submit this appraisal to the insurance company of your choice, or call your agent to have it added to your homeowners or renters insurance. Again, you can opt for a separate jewelry-specific policy, like Perfect Circle that I mentioned above.
So, Still Thinking?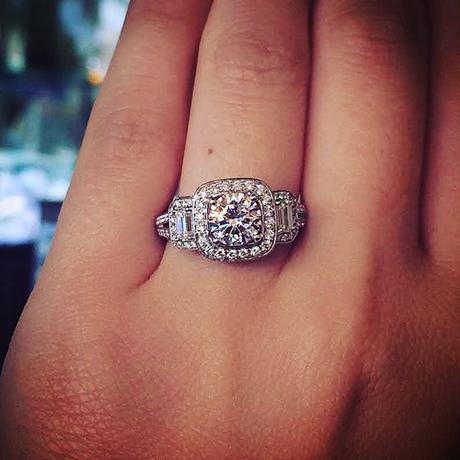 Click to shop
I'll let you sleep on it, but there's not too much more to consider. A very inexpensive policy – a fraction of the cost of your ring – paid annually keeps it well protected against a lifetime (literally!) of uncertainty. Well worth it for your wallet and your peace of mind. So do you need engagement ring insurance? Yes, yes you do.