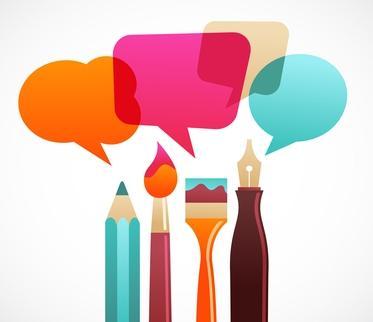 Have you ever thought about the impact your comments have on someone's blog post or article? Many of us are authors but a post reply is not the place to show off our best writing. It's the place to say something about the post you've just read – period. It's really not fair to the writer or readers to have to wade through a prolific piece of writing to get to the point of the comment.
It's a good idea for writers to check out popular blogs and informative posts. It's also nice to comment if you found something useful. However, stray from bashing the author (they are people too) or adding a lot of links to your answer. Here are a few pointers to help you stay focused and become a respected commenter.
Why are you commenting? Are you looking for traffic to your own blog? Are you an expert on the topic? Do you seek attention from a popular blogger?
It is a known fact that early comments get the most readability. People like to skim content these days and often those words are the first the reader sees at the end of the post. Beware of "hogging" the fame, though. If the article really isn't one you are passionate about or you don't have anything substantial to say let someone else have the spotlight.
Don't make your comment too short. Have you ever left the box with only one or two words like "great post", "nice job" or "wonderful"? That's just as bad as a comment that's too long. It really says nothing, even though it praises the author.
Why did you like the post? Write down your thoughts and condense it into a powerful message with words that catch the reader's attention. Be sure you stay on the topic and don't meander off into other things.
Be careful when linking back to your own website or blog. If your site is on the particular subject it's probably fine to leave one link at the end after you've had your say. Don't include all of your links or you could get banned for spam (or at the very least, be seen as unethical by your peers).
This should be a no-brainer, but don't use profanity or slang. Many writers today don't think before they speak. As a professional, you should act as such and realize people are watching you.
Don't make your comment all about you. Stay focused and comment on the post. Don't be afraid to disagree if you feel the need, but do it respectfully and not too often.
If you leave a comment be sure you know the subject. Actually read the piece and form your own ideas and opinions. If you need to, do a little research before you hit the reply button.
Check out your comment later to see if the author has responded. It's nice to say thank you, either in your original comment or after the writer acknowledges you.
Don't forget to proofread! Run your spelling check and format the reply correctly so readers see the polished comment and don't have to navigate bad spelling and twists and turns that lead to nowhere.
Blog comments can be fun and rewarding. If you follow these few simple rules you can become a well-known authority in your area of expertise and the go-to person when people need information. Eventually, if you're smart, others will follow you to your own website or blog. Good luck!
View L. Leander's profile page