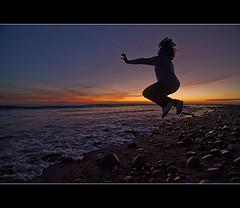 Image by Te55♥ via Flickr
George Matthew Adams said, "Every one of us, unconsciously, works out a personal philosophy of life, by which we are guided, inspired, and corrected, as time goes on. It is this philosophy by which we measure out our days, and by which we advertise to all about us the man, or woman, that we are… It takes but a brief time to scent the life philosophy of anyone. It is defined in the conversation, in the look of the eye, and in the general mien of the person. It has no hiding place. It's like the perfume of the flower – unseen, but known almost instantly. It is the possession of the successful, and the happy. And it can be greatly embellished by the absorption of ideas and experiences of the useful of this earth."
When I read this I think – "Wow!"
What do you think? What is your personal philosophy?
If you've not thought about it like this – a good place to begin is with defining your values – however I believe George Adams goes deeper when he describes his take on personal philosophy
How do you live? What do you believe? Who are you around? Is that alright with you?
It's never to late to develop a personal philosophy and live it –
Remember, you create your day, week, and month – YOUR LIFE – by the way you think. Make it magnificent!
Blessings, Shawna
www.ShawnaSchuh.com
Advertisement
Eco World Content From Across The Internet.

Featured on EcoPressed
IBM's Solar Servers