Next on my tour of the DJCAD degree show was Fine Art. There was a lot to get through, with one room leading to another and floor upon floor of painting, sculpture and photography. I really enjoyed finding out what each room contained and seeing the diversity of work on display. Looking over my photos there were two stand out aesthetic themes that appealed to me - bright colours and ceramic sculpture. And within those themes was a whole host of different ideas, moods and outcomes.
Just look at the variety in bright pieces that attracted my attention.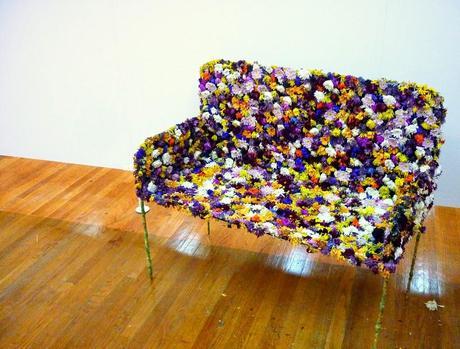 Laura McEwan Marshall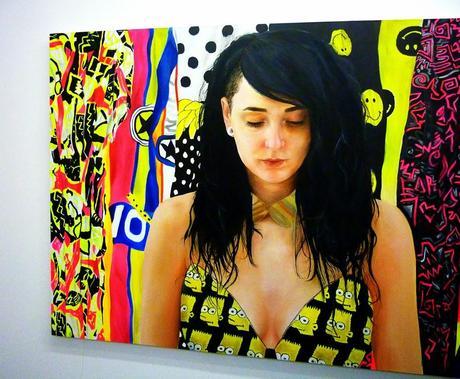 Amy Mcintosh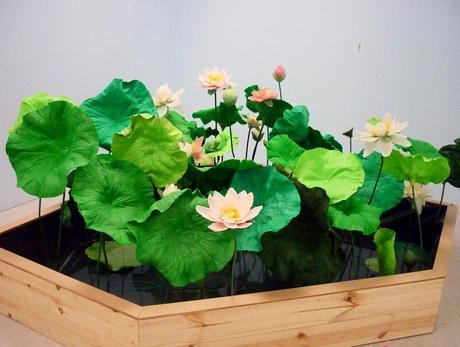 Jacinda Choi-oi Chan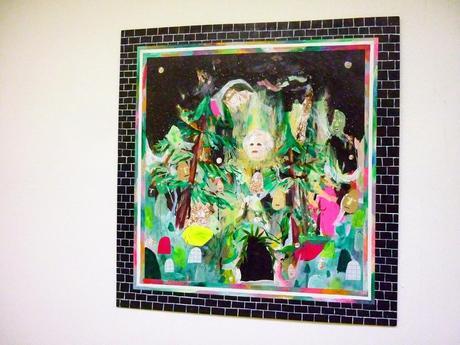 Cameron Orr




While Laura McEwan Marshall created some stunning black and white imagery, it was her flower benches that really caught my eye. I could already see the flowers were past their best and I would have loved to have seen how the pieces changed over the course of the show as the flowers wilted even further.

 
Amy Mcintosh's striking portraits focused on fashion, individuality and strong personal style. The realistic style and bold colours and patterns really made her pieces pop and have a strong impact, just like the women featured.
The sculpture created by Jacinda Choi-oi Chan was both colourful and calming. Against the pale blue background the bright green leaves and open flowers looked extremely vivid. Walking around the piece revealed new angles and beautiful details which really added depth to the work.
Cameron Orr's work contained a mix of pieces, from sculpture to illustration and painting to collage. I enjoyed the mix of different elements and the arrangement of the pieces around the space. The variety of techniques, elements and methods of display made his section very intriguing and interesting to explore.
The artists working with ceramics also had a lot to offer.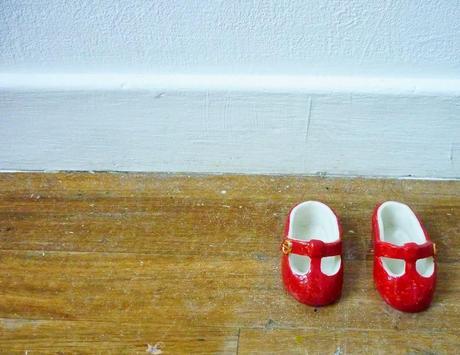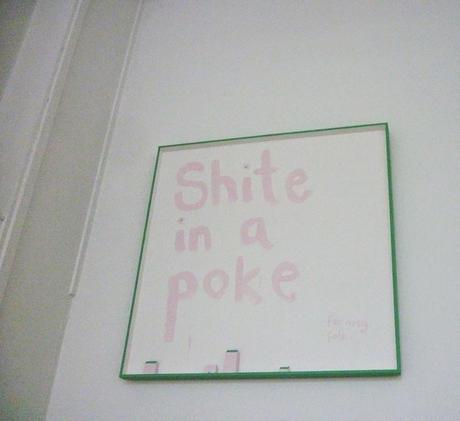 Lily Morris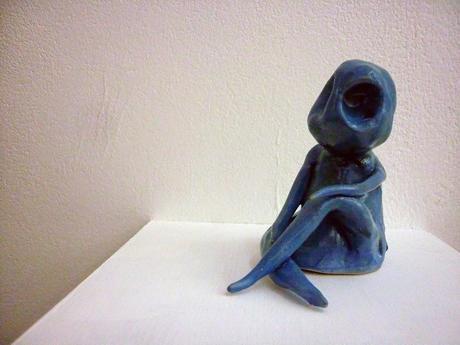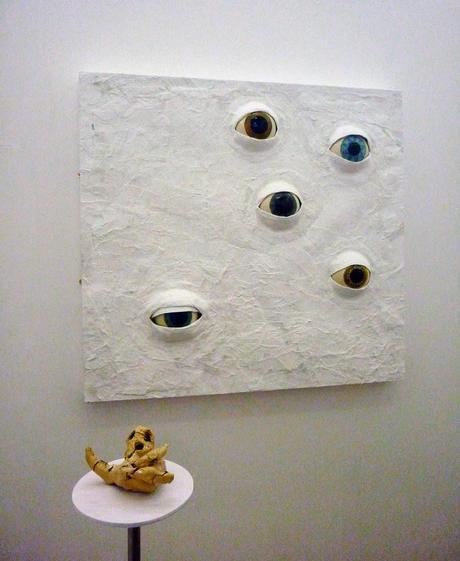 Molly McEwan


Mixing ceramics with sculpture, Lily Morris' installations looked at childhood and growing up. The colours and objects used were playful, while the placement of them gave a slightly sinister edge.
Another artist that used ceramics, alongside other elements, was  Molly McEwan. Her pieces again contained a slightly surreal and sinister feel, which I loved. Her figures and creatures were creepy but also melancholic. Her eye piece was also incredibly striking and the moving element almost hypnotic.
And one of my favorite experiences of the day was provided by artist Alice Maselnikova.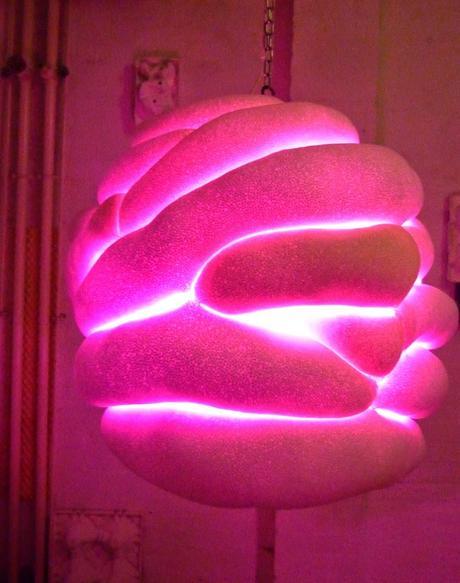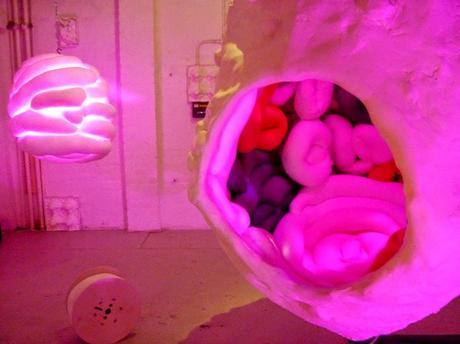 Alice Maselnikova


Though technically a student of Art, Philosophy and Contemporary Practices rather than Fine Art I thought I would mention her work here. Her interactive piece had such impact that it was possibly one of my favorite collection of the whole show. While I often find interactive artworks intimidating and awkward, Alice's were inviting and intriguing. While having clear invitations to get involved in the work and instructions on how to do so, the pieces themselves almost begged to be touched, felt and experienced. This was especially true of the womb piece pictured above. The soft tactile interior and adjustable lighting made sitting inside it a soothing experience, providing feelings of comfort, safety and security. In fact I could have happily stayed there all day. I didn't though, which means there is much more degree show chat to come.