I promised you a tutu DIY from my New Years Eve Madonna outfit and here it is! If you didn't catch the earlier post, on New Years Ever we hosted an 80's inspired costume party.  I chose Madonna. I look nothing like her but I love her 80's style and it's easy to replicate.  I decided to create an outfit using a tutu.  Initially my plan was to create a tulle skirt (a grown up tutu) that I could wear at other times.  This didn't work out too well because my time was very limited.  Instead I decided to create a quick and easy version with minimal sewing. I'm sure I'll be able to use it again for another costume.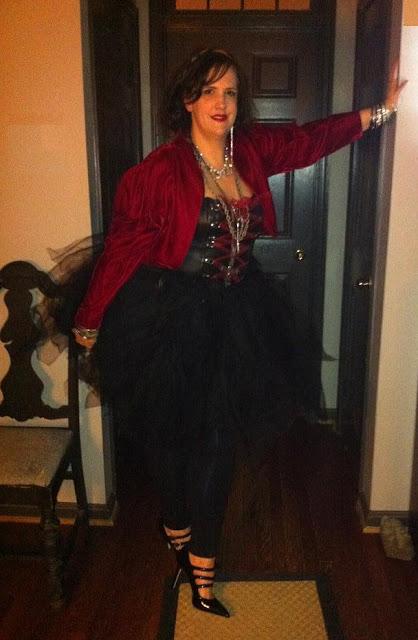 SUPPLIES
Tulle - I used 10 yards (69 cents per yard at Hobby Lobby) because I wanted a really full tutu.
Elastic - 3/8 inch no roll elastic (any width up to 1/2 inch will do)
thread
scissors
I started by cutting my tulle unto 6 inch strips.  I didn't measure, I just eyeballed.  I also didn't worry if the edges were a bit ragged.  Since the tutu would be very full, the jagged edges wouldn't be noticed.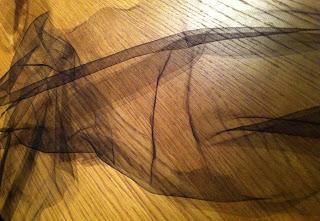 I measured the elastic to my waist size and then cut it about an inch shorter.  This ensured my tutu would be tight enough to stay put.  Then I overlapped the elastic and stitched it together making a circle.  Stitching is more secure than other methods. Your stitches don't need to be precise, they just need to be tight and secure. You could also tie your elastic in a knot if it's more narrow.  Just make sure your knot is tight.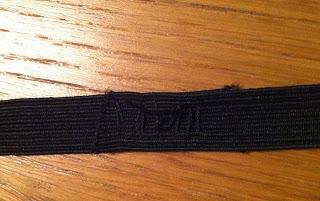 Fold one strip of fabric in half and make a loop.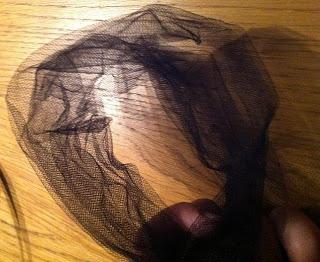 Slide the loop under the elastic.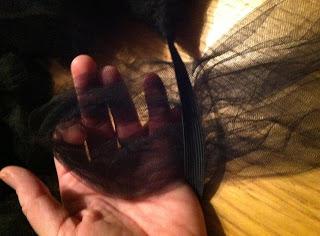 Feed the two end of the strip through the loop.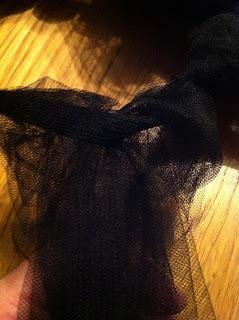 Pull the ends to tighten the loop on the elastic.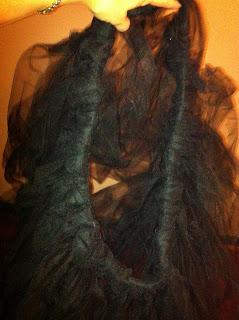 Repeat this process until you have used all of the fabric.  You can make the loops tighter if you want a really full tutu.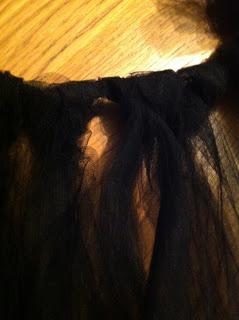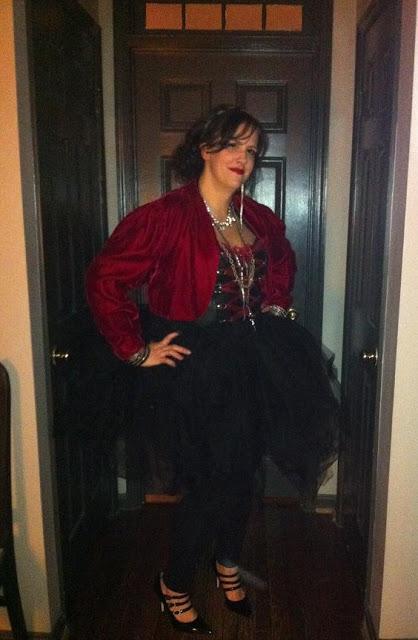 I am sure I'll be making more of these tutus for the little princesses in my life.  You can use any color tulle you like or lots of different colors.  The options are endless. It's an easy and inexpensive way to create a costume or a play outfit (for a little friend).