Besides being swamped with handling the payroll at work on the first day of every month, I like to do a little what i call "blog event browsing"
It's the time of the month where i poke my nosey nose at the various blogs that's hosting some of my favorite blog events.
So, the theme of this month's Little Thumbs Up is Soya Bean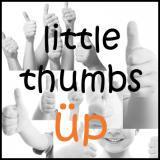 And since Mich, the host, was kind enough to open this event to dishes with at least 2 tsp of soy sauce. Our breakfast of DIY Rice Noodles automatically qualified as they were practically swimming in soy sauce!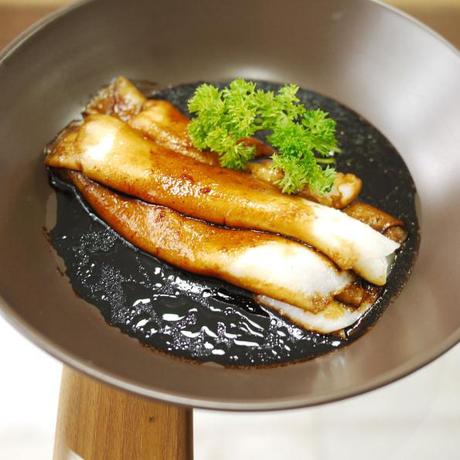 The rice rolls came out so silky soft that i decided that they were fitting for my 14 month toddler with +- 8 teeth.
Her version was drenched with carrots, corn and some bone broth.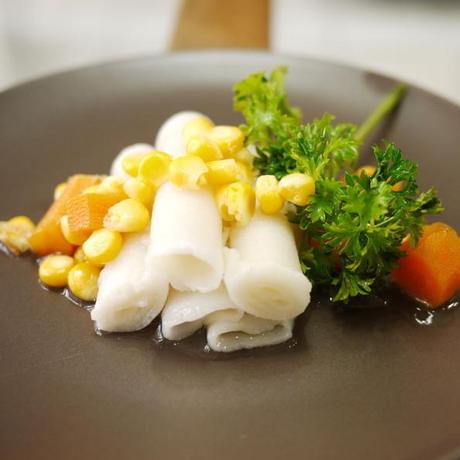 So here goes!
Homemade Rice Rolls
Makes about 5 rolls
150ml water
40 grams rice flour
1/2 tbs cornstarch
1/2 tbs wheat starch
1/2 tbs cooking oil
pinch of salt
Sift the rice flour, corn starch, wheat starch and salt into a large bowl
Gradually, while whisking, pour the water into the flour, making sure that there is no lump.
Add the oil and set aside for 30 minutes
Place an oiled tray into a steamer. When the water in the steamer has come to a boil, Give the batter a good stir and ladle a think layer of batter into the oiled tray.
Cover and steam on high heat for 5 minutes.
Remove tray from steamer, let cool.
Using a spatula, carefully lift one edge of the cooked rice roll and roll it up into a cylinder.
Continue to steam the rest of the batter until it is used up.
Soy Sauce dressing
1 TBS oil
4 slices of ginger
2 TBS sugar
50 ml of soy sauce
50 ml water
Heat the oil, ginger and sugar till the sugar turns syrupy. Add the water and the soy sauce. Let the mixture come to a boil
To serve. Place the rice rolls onto a plate and ladle the soy sauce dressing over it.
This post is linked to the event, Little Thumbs up organised by Doreen from my little favorite DIY and Zoe of Bake for Happy Kids, hosted by Mich of Piece of Cake at this post.