A very blesssed Christmas everyone!
What a year it has been! There's been lots of ups, as well as downs but it's best to always learn from both and move forward. There is one quote I've always remembered from my days of English Literature, in Shakespeare's 'King Lear': "The wheel is come full circle; I am here." – Act V Scene III. Life has its down lows but our good times will start rolling back up again. It will never always be bad times, and vice versa. Though, if one has a positive outlook on things that is an added bonus. I always try to be positive because it is so tiring to be upset! That is why DIY-ing helps me relax through the difficult and also easy times

So here's another easy DIY that I've been wanting to do! A wire-wrapped ring! My mom had given me a few trinkets over the years and this particular deep red gem stone pendant had several rhinestones missing. So here's a simple way to change that pendant into a gem ring, set in place with wire. I hope you enjoy it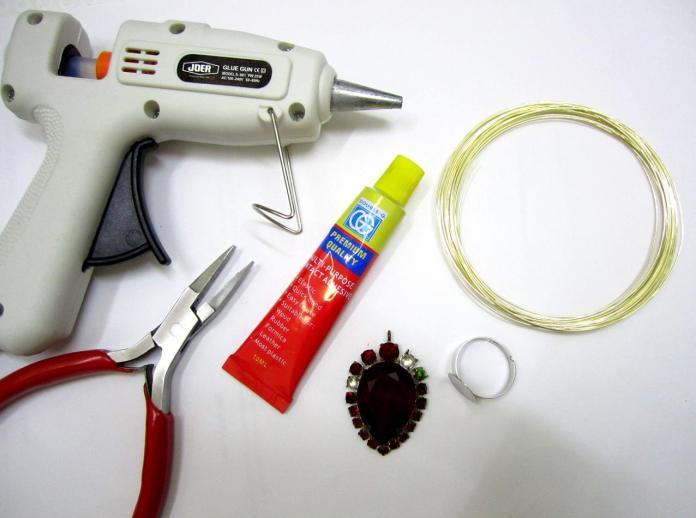 You will need:
Pendant with a big stone/gem. Or gemstones.
12 inch of gold wire to wrap the gem
Ring blank
Hot glue gun / superglue
Pliers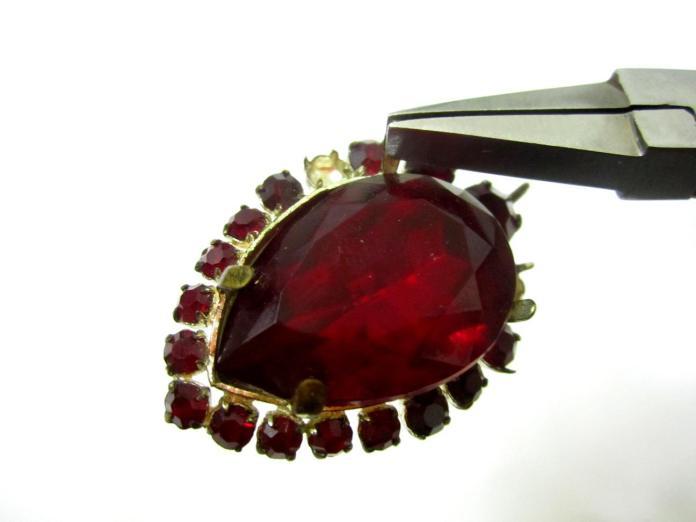 If you don't have any pendant with gemstones, you can just buy gemstones from a craft store or jewelry store. You can either use superglue or a hot glue gun. I used a hot glue gun as the base of the gem was uneven. Use pliers to remove the gem.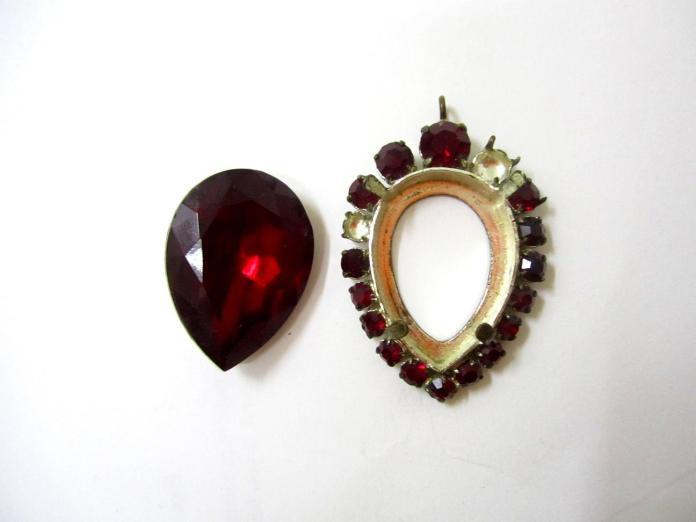 Gem is removed! Make sure to do this slowly as you do not want to scratch the surface of the gem from using the pliers.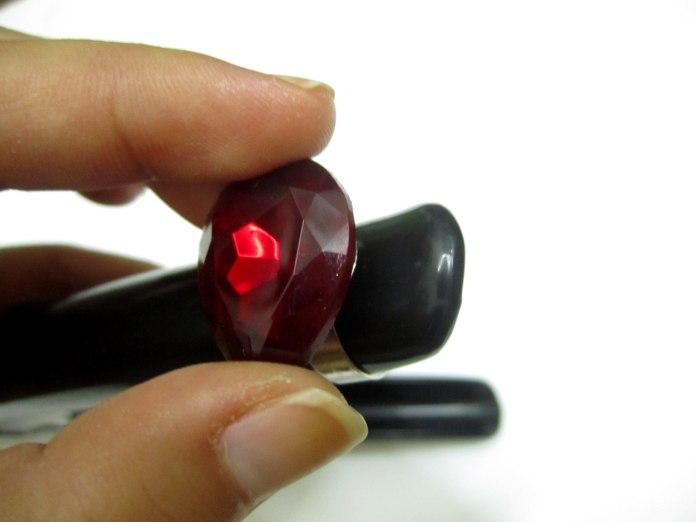 Position your gem on how you want it to be before sticking it. I actually did a boo-boo here as it was originally supposed to look like a 'teardrop' shape. However, I liked the end result!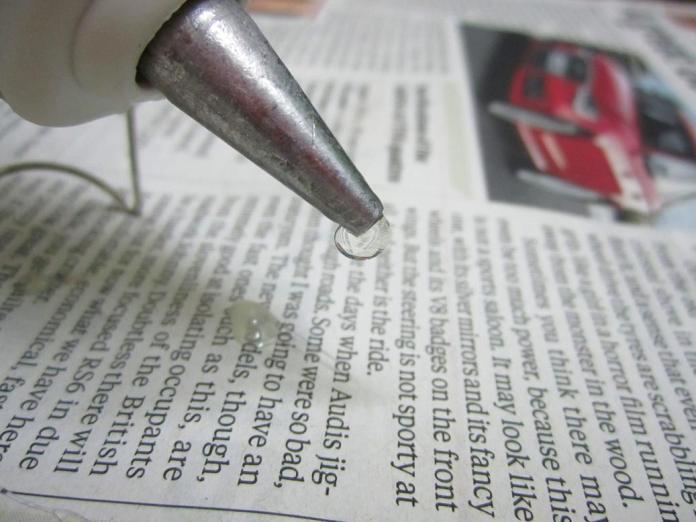 Turn on your hot glue gun for a few minutes. Make sure it is resting on newspaper with foil beneath. The hot glue gun is ready once hot glue starts oozing out of its nozzle like in the picture above!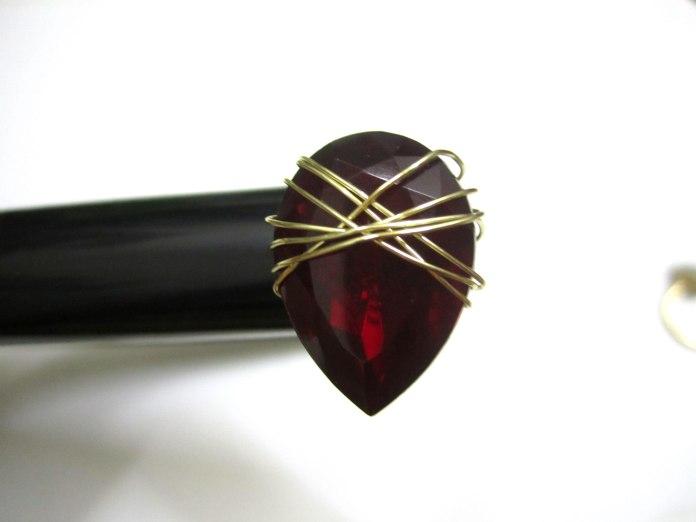 Slip the ring into something round and sturdy if you can as you will be using a hot glue gun. If you are using superglue this is not necessary. Squirt some hot glue onto the flat side of the ring blank, and then quickly press the gemstone onto it! Press the gemstone against the ring blank for a good minute or two. Once the glue cools it will stick really well.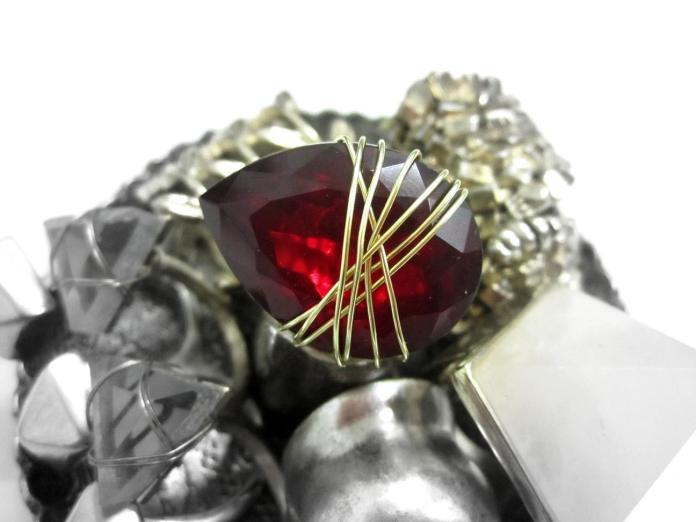 Cut around 12-15 inches of the wire and start wrapping the gem (once it is already secured). The wrapping depends on your gem shape but opt for a "X" style of wrapping. You are now ready to rock that new wire gem ring which came from a broken pendant! Try it out with other stones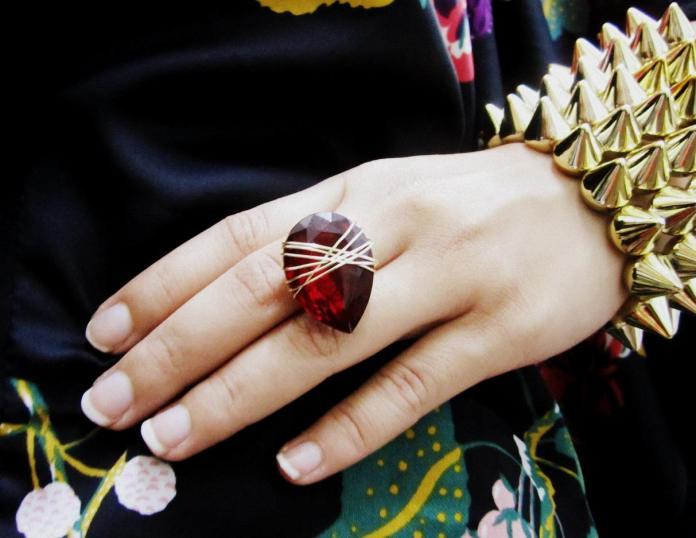 So go on…look into your jewelry drawers and find a big gemstone or anything funky! Wrap it with wire to make it look vintage

I was rocking this ring so much that my mom took it from my finger saying:
It's originally mine anyway
! +_+ Oh well! Another ring is in need then

Have fun! xx