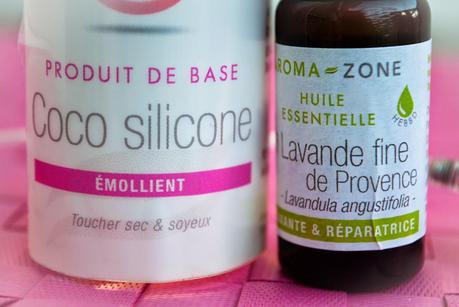 There is no damn need of buying toxic insects repellents when it is so easy and cheap to make your own at home. Mosquitoes are gonna hate your smell, but you are gonna like it instead ;) 
Usually repellents are alcohol based, so that all the actives introduced in the formula can be well mixed and dissolved. But as you know alcohol is not so good to be applied on your skin, since it's gonna stress it out and dry it out. 
After some attempts, I've found a supersimple recipe, yea lazy-proof! :) 
All you need is a vegetal oil, Lavender essential oil, a spray bottle and nothing else. 
When it comes to choosing the oil, it would clearly be better to opt for a dry one, that's gonna be easily and quickly absorbed by the skin. For this reason I'd recommend to use Coco-Caprylate or Caprylic/Capric Triglycerides, both issued from coconut oil. 

RECIPE: Vegetal oil 100 ml Lavender Essential oil 1 mlThis formula is more than enough to keep unwanted hungry mosquitoes away from your veins. As you know, I prefer to keep it simple everytime it's possible, since the less we buy, the less we use, the better for the environment, the better for us :) But if you want a more powerful product, then you might want to choose also one or a synergy of these essential oils (I can't assure you the smell coming out will be pleasant! ;) - Cymbopogon Nardus (Lemongrass) - Pelargonium Graveolens (Geranium) - Eucalyptus Citriodora (Eucalyptus) - Leptospermum Petersonii (Tea Tree) And remember mosquitoes are naturally attracted by dark or bright colours, so for your summer nights choose clothes in light and pastel colours, it will make a huge difference!