Have you just run out of makeup remover, don't want to spend money on high street products which last you a week or two at prices of a fiver? I have found a way to create a makeup remover with only 3 basic ingredients which every household should have.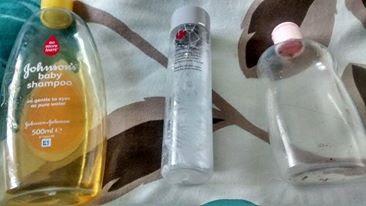 What you need
Baby Shampoo - ideally Johnson's for guaranteed 'no more tears' unlike some brands (Loréal Kids, you 90s/00s kids get what I mean.)
Empty makeup remover bottle or any travel bottle
Baby Oil - ideally Johnson's for the same reasoning.
Sorry for the rubbishy photo since I couldn't be bothered to clean the bottle from the previous batch I made to trial the concotion. Add 2 tea spoons or more depending on the type of makeup you want to remove. 2 being for light products such as the general makeup types. 3 for waterproof makeup since that can take forever to wash out and I mean it literally, not good when you're rushing in the evening because you want sleep. For makeup of a thicker consistency like stage makeup (facepaint) I wouldn't recommend this remover but if you still want to try I would use 4 - 5 teaspoons of oil to guarantee removal power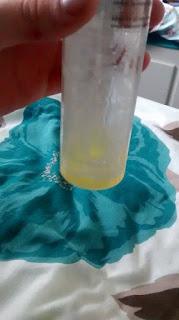 Add the same amount of baby shampoo as the oil for general makeup but half the amount for a harder textures as you don't want the product to get too bubbly and to add to more than the oil content so watch out.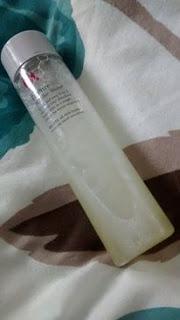 Fill the rest of the bottle up with water, and shake it, shake it out. There you have it a fairly cheap makeup remover. Good for the skin softness. The products can be reused after purchase to remake of as a brush cleaner/cleanser.