How to make use of a broken lipstick?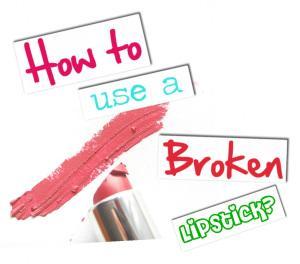 Do you have broken lipsticks on your dresser counter? If you do, then you might find this post interesting because you will learn how to make use of your broken lipstick as we go along. Do you have any idea on how to fix those broken, melted or deformed lipsticks of yours to salvage the money that you've spend in securing those colorful lippies? Are there ways to somehow keep those lipstick and not to end up in the waste bins? Well, the answer is yes! You can still use your broken lipstick and wear it just like before without mess.
DIY: Use your broken lipstick again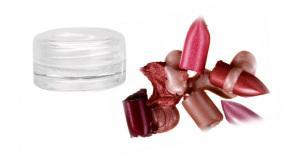 Here is a very easy to follow
DIY
project. With these easy steps, you can still use your
broken lipstick
.
You need the following:
- broken/melted/deformed lipsticks
- small container with lid
- microwave
How to?
- put all your broken/melted/deformed lipstick in a small plastic container.
- put in the microwave just enough to uniformly melt all the lipsticks.
- remove from microwave and close the container with lid.
- freeze for a few minutes until the consistency thickens.
If you don't have microwave, you can melt your lipstick on a spoon over a burning candle. Just make sure not to burn the lipstick.
Now, you're ready to use your broken lipstick again. Yay!
Why does lipsticks break?

Image source: Google
Lipsticks are supposed to be stored in a cool dry place or at least at room temperature. It is very important to keep your makeup in a secure place away from moisture. The shelf-life of your makeup depends on how well you take care of them. Lipsticks are easy to break and melt so the efforts in keeping them and storing them properly is twice than other makeups.
If you like this post, don't forget to share it with your friends. If you want to get the latest updates from this blog, do subscribe and follow The Hijabi Musings and get fresh beauty, fashion and lifestyle tips right at your inbox. You can also reach me through these social networking sites…
Facebook
Twitter
Instagram
Pinterest
Don't forget to follow me on….

Next time you have your lipstick broken, don't ever throw it away. You know what to do now and how to use your broken lipstick with this easy DIY project.

POSTS YOU MIGHT LIKE
How to lighten acne scars?
Five easy ways to lighten dark lips
Secrets to healthy and shiny hair
Oil cleansing method – The natural way to beautify
Top Topical Acne Medications