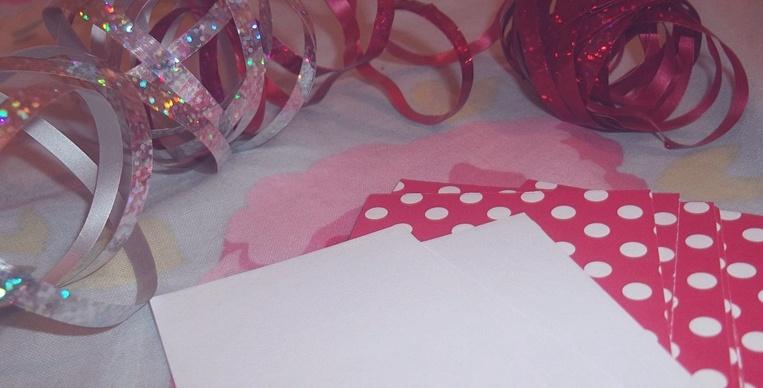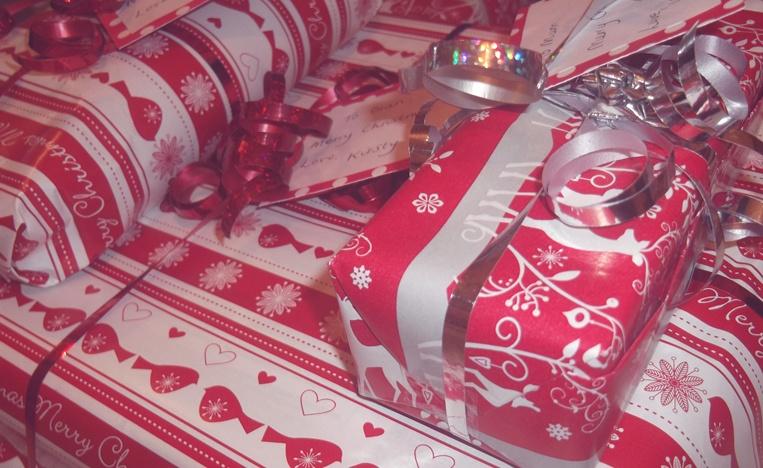 I was feeling a bit crafty the other night and decided to make some of my own gift tags as I couldn't really find any that I liked in shops. This was so simple to do and I have to say I'm very happy with how they turned out! Literally all you need is a piece of card (I opted for red and white polka dots), a piece of white paper, some ribbon, double-sided tape, a ruler, a pencil, a hole punch and a pair of scissors. You can make the tags any size that you want but I decided to keep them on the smaller side as a lot of the packages are small (cough DVDs and games). 
All you need to do is:
Decide the overall size of your tags. I chose 7x6cm for the outside piece of card and 6x5cm for the inner piece of paper to make sure that a little of the polka dot pattern was still visible. Mark out your card and paper with the ruler and pencil and then get cutting. I used my Mum's guillotine in order to make sure the lines were smoothly cut but you can use scissors and be careful!
Once you've got all of your card and paper cut, you can start to stick down the smaller piece of paper on top of the card. I opted for double-sided tape on each corner of the paper and tried my best to to make sure the paper was stuck in the center. 
The next step is to punch a hole in the corner of your tag in order to feed some ribbon through and attach it to your present. Any hole punch is fine for that.
Lastly you just need to feed some ribbon through your newly punched hole and tie it in place on your present. 
So there you have it, an easy way to bring out your creative side and make your own gift tags this Christmas!