This month's DIY brings to you something from my mother's kitchen. 
This
chutney
tastes best in all seasons, specially in Winters and is a great accompaniment with anything and everything under the Sun.
You need -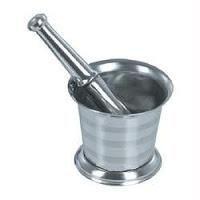 Put all the ingredients into the jar and beat using the bar until a viscous paste is formed.
Garlic
Ginger
Green chillies
Onion
Salt