Good Morning everyone!!  Today I am excited to have a friend guest blogging here today.  Wanda is a DIY Decorating Queen from over at Recreate and Decorate.  She is also the current #1 Military Blogger on the web!  To say she is "popular" is an understatement!  Make sure to send her some comment love and go and check out everything she has going on over at Recreate and Decorate! 
DIY Decorative Room Tray
Good morning PinkWhen friends! I'm Wanda from over at Recreate and Decorate where I blog about all things home related, including DIY home decor projects, home improvement projects, and decorating with style but on a budget. I'm such a fan of PinkWhen and was excited when she invited me over to share one of my DIY home decor projects. Over the weekend I made my daughter a tray for her bedroom. I love to use trays in my home, they are just a great way to bring in additional texture. They also make vignettes look a bit more polished.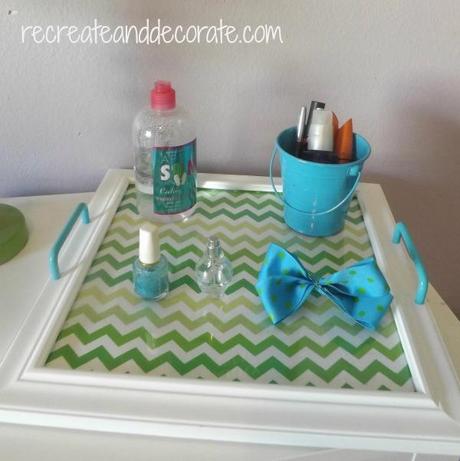 I love to use things in different ways than what they were intended to be used for. Today's project is actually a picture frame that I turned into a decorative tray. This was a very quick DIY project and took me about 20 minutes to make. I don't know about you but if a project takes too much time, I quit and move on to something else. My daughter wanted to use today's most popular pattern, chevron. She also was determined to have it green, lime green to match her room. After searching all over Jo'Annes, we did find a fabric with different shades of lime green that my daughter liked. She chose to paint the hardware turquoise to add a little bit of fun to it. I tried to get her to paint the frame turquoise and have white hardware, but she is not into color as much as I am. But I think that would be so cute, especially in a teen girl's bedroom.
Supplies needed include:
picture frame

fabric
scissors
glue
hardware for handles
spray paint for hardware if you want to paint it
drill
To start with, you need to cut the fabric to fit the backing of the picture frame.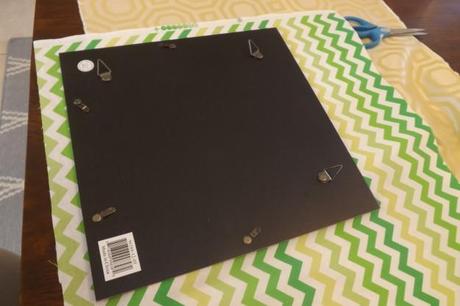 I then attached the fabric to the picture frame backing using fabric glue. You need to measure the width of the hardware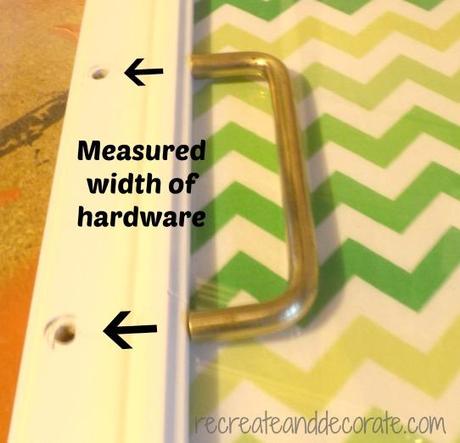 and drill holes based on those measurements into the picture frame on 2 sides.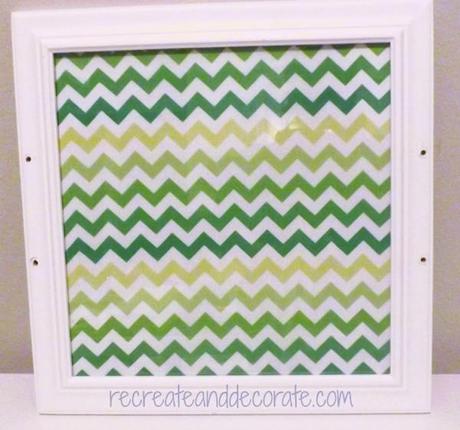 Frame the fabric just like you would a picture.
Screw the hardware into the sides of the frame for the handles of the tray.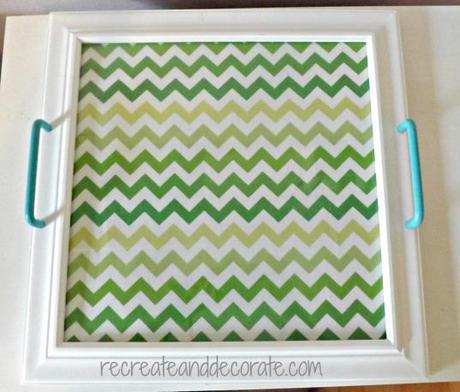 Accessorize and you are done!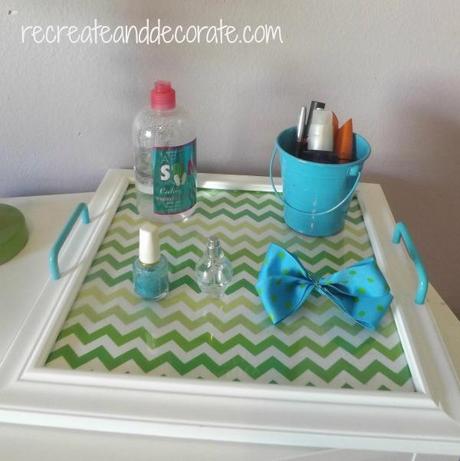 If any of you want to come over and take a look around, I have some cute DIY projects that we have done including decoratating a dorm on a dime and cheap ideas for wall art for my daughter's bedroom. I also share the most wonderful garlic shrimp recipe that has been a #1hit with my readers. Thanks Jennifer for having me! It was fun sharing my DIY project with your readers! Wanda Hoffs Click below to follow Wanda on all of her social media outlets, you will be happy you did!