I know, I know. A few good months has passed since my last post but really, I am trying my best to discipline myself to write! I do admire those who are so busy yet have some time jot a few things down.
A lot has been going on in my life, but just last Friday I was Called to the West Malaysian Bar thus completing my route to be a practicing lawyer (yay!). It was just one year ago that I was called to the Bar of England and Wales, then 9 months of pupillage in a Malaysian law firm…time sure passes by very quickly!
Anyway, I have been doing all sorts of DIY during my time off blogging and here is a super easy one I did for my firm's annual trip to Bangkok, Thailand a few weeks ago. The theme was 'Roaring 1920s' and what immediately came into my mind was Audrey Hepburn with that cigarette holder: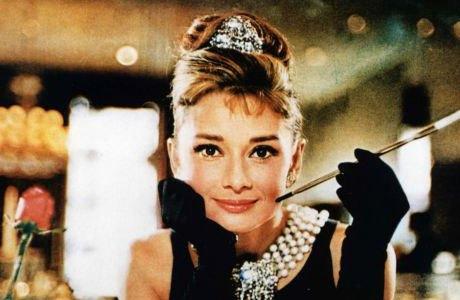 Basically 1920s style is more of this: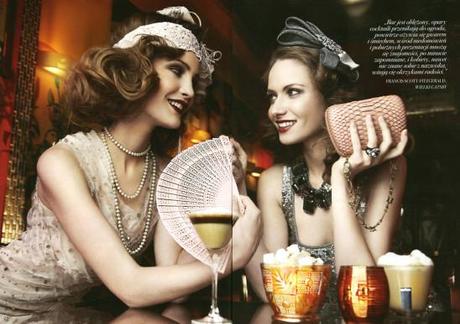 A lot of sparkles, pearls and red lipstick. As I really did not want to buy/rent my 1920s costume, I decided to go cheap. Accessories does make the outfit so I decided to go ahead and make a costume cigarette holder (p.s: I'm not a smoker).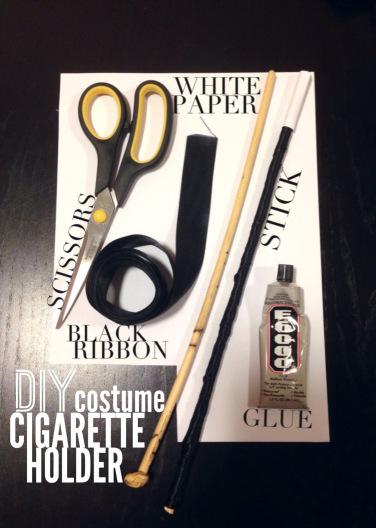 Ingredients:
White A4 paper
Thin wooden stick, an arms length is fine
Black satin ribbon
Scissors
Strong glue
Newspaper (it gets a little messy)
Rubber bands
Instructions: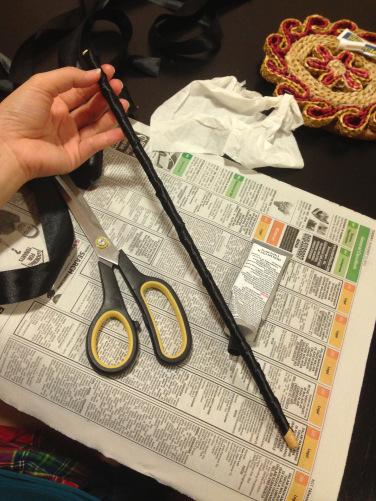 Cut the stick into size (not too long but not too short)
Time to start glueing! Dab the glue along the stick, and start wrapping the black ribbon around it. Do this slowly as the glue does not set that quickly. To avoid the ribbon from unfurling, tie a rubber band at the end before continuing wrapping the stick.
Glue the black ribbon until the end of the stick. Cut the ribbon.
Cut a strip from your A4 paper with a width of around 3 inches.
Dab glue on one end of the stick, and start wrapping the white piece of paper on that glued end.
Wrap, wrap, wrap! To avoid the paper undoing itself, tie a rubber band on that end too.
Leave overnight for the glue to set.
Undo the rubber bands and ta-da! You now have a costume cigarette holder!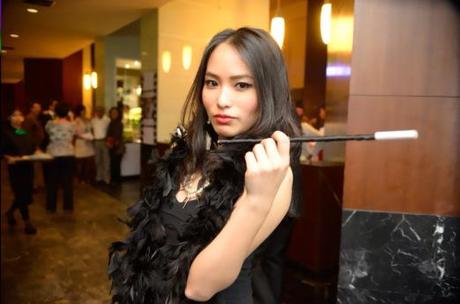 Dress from Primark, Feather boa bought on the streets in Thailand, DIY studded pearl necklace (tutorial coming soon), DIY costume 1920s cigarette holder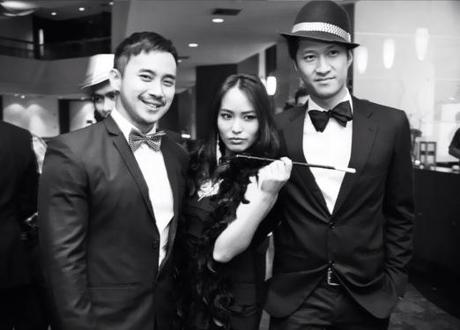 Roaring 1920s in Bangkok, Thailand
A super easy DIY, I love how a prop instantly upgrades an outfit!
I hope to update here more often, otherwise you can follow me on instagram (@vorlotwen) where I update more frequently! xx