This little console table was one of my very first new furniture purchases, ever.  Originally the table was a plain waxed pine with a matching mirror.  The mirror is now hanging in our guest bath and it's painted gold.  Several years ago, I painted the table black (as you see below) and replaced the wood drawer pull with a nickel one.  This weekend I decided it needed some new life and a little fresh paint.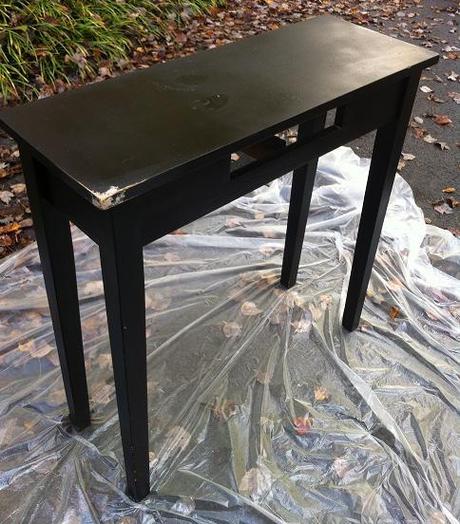 First, I patched a dented corner with a little wood putty.  Then I sanded it and wiped down the whole table.  I've always wanted a mirrored piece of furniture, like these.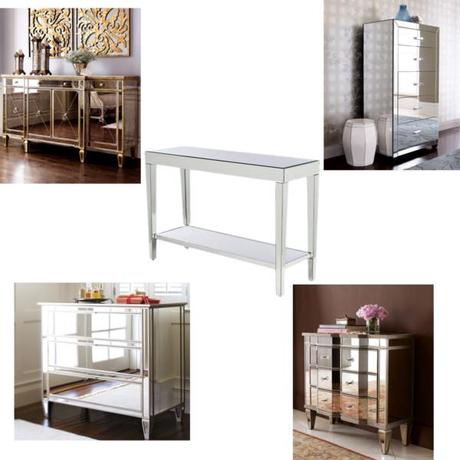 I didn't have any illusions that silver paint would give me a mirror like finish. I just wanted a similar look. I snagged two cans of Metallic Silver Krylon paint at our local hardware store.  Since I was covering black paint, I knew it would take more than one coat and possibly more than one can of paint. I also decided at the last minute to paint the drawer pull black.  The nickel finish wouldn't look good with my silver console and I didn't have another drawer pull.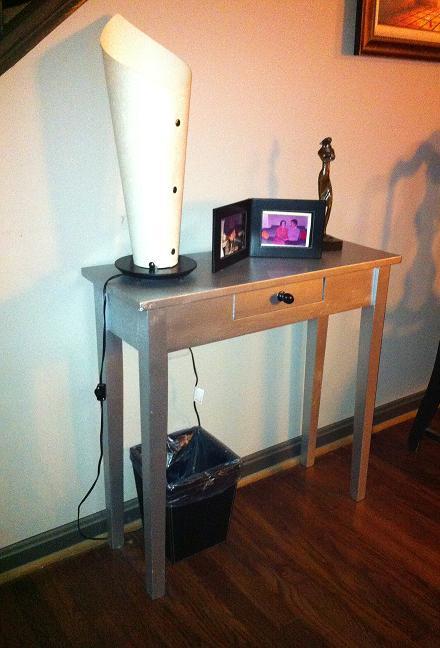 A few hours of painting, drying, two cans of paint and I feel like I have a new table. If I decide later that I want the black table back, it's easy to change. Who knows maybe it will be another color in the future, red maybe?
Have you ever used some spray paint to give a piece of furniture new life?