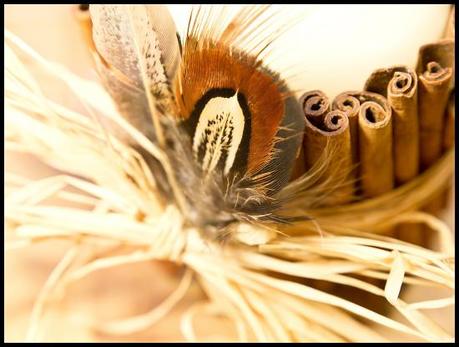 I have made a guest appearance on Confetti. I know right? Here are some more lovely photos by the wonderful Tux and Tales. I emailed her with my vision...and voilà, she made it look even better.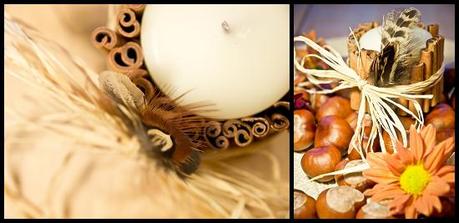 DIY Cinnamon Candles 
I heart cinnamon. I love love love the taste and smell. Especially when is has been steeping in mulled wine. 
Here's a way to use cinnamon sticks at your wedding, and feathers. Can't forget the feathers. They look and smell lovely
nestled amongst foliage on mantle pieces or on reception tables.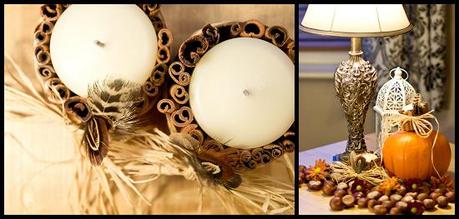 You will need:
Candle
Whole cinnamon sticks
Rubber band
Ribbon/Rafia/Twine
Attach the rubber band around the candle and slot in the whole cinnamon sticks until the candle is covered, place ribbon or twine around the candle to cover up the band and it's done!