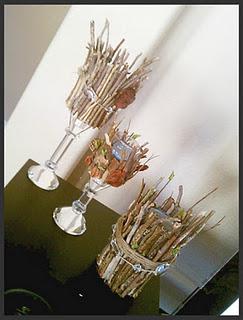 Supplies:
Aluminum cans

Sticks from the yard

Candle sticks

Hot glue

Rope 

Clear beads
Step 1:
Gather all the sticks you can find

(well I had to

because I don't have trees in my backyard -

some how I had sticks though...)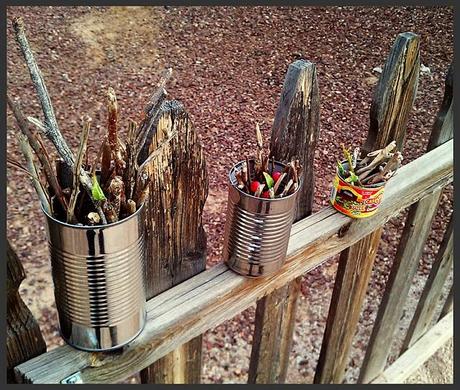 Step 2:  
Cover the can with a natural colored paper 

On the first can I used scrapbook paper 

On the second can I used a brown paper bag
Step 3: 
Hot glue the sticks around the aluminum can (If I could go back, I wouldn't have used the aluminum cans for this project but maybe glass votive holders from the Dollar Store.  The can is much more visible through the sticks then I would have liked.)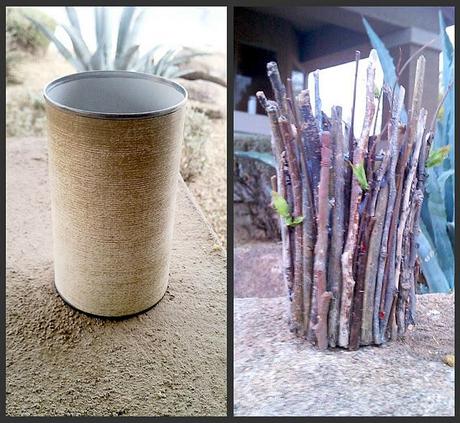 Step 4:
Adhere the cans to candle sticks (I had some glitzy looking taper holders I purchased from Hobby Lobby a few years back.)

To help tie the natural look of the sticks  to the more glamorous look of the  candle stick, I strung clear beads on a thin rope and draped it around each can.