Whilst browsing through October's edition of Elle, I came across this advertisement for Burberry and fell in love with the spike studded leather gloves worn by the model. And decided I wanted to recreate my own version as I have no-hope-in-hell of owning a Burberry pair with their sort of price tag!!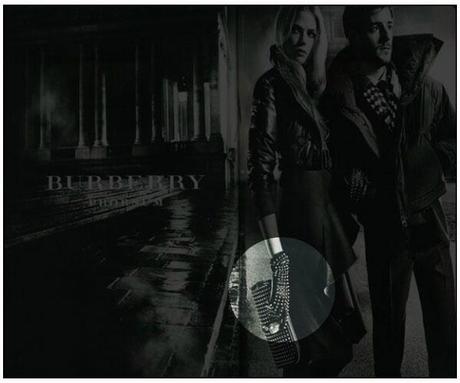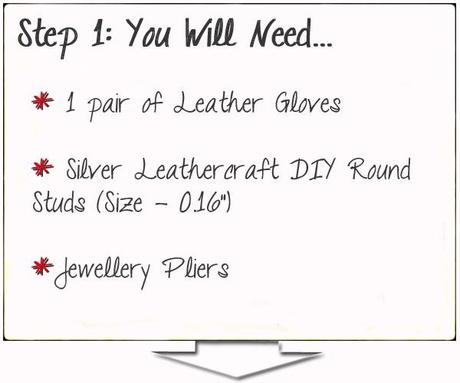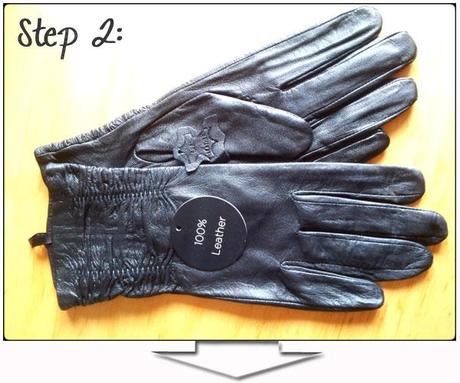 I sourced the gloves I used from Primark for a reasonable £8.00. Which was much easier on the purse strings than I was expecting for a real leather product.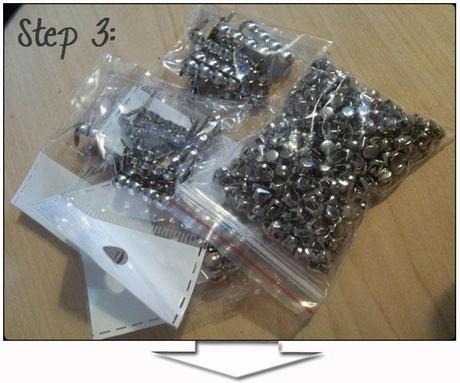 I know the Burberry gloves used spiked studs but I am very much aware of how impractical I would find wearing gloves with this type of embellishment, and not to mention how many of my clothes would end up being plucked and frayed if I was to utilise spikes. So instead I opted for a flat 0.16" round studs; they look equally as impressive just not quite as dangerous!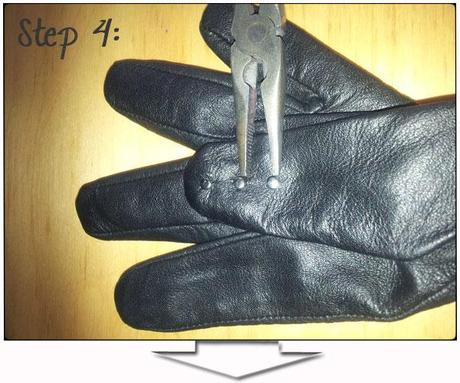 Lay the glove out flat and then position the studs down the center of each finger/thumb (I found doing about three studs at a time was the most efficient method). I used the width of the pliers to judge the distance between studs to create a unified pattern. When inserting the studs, ensure you push hard enough for the teeth to go through the leather.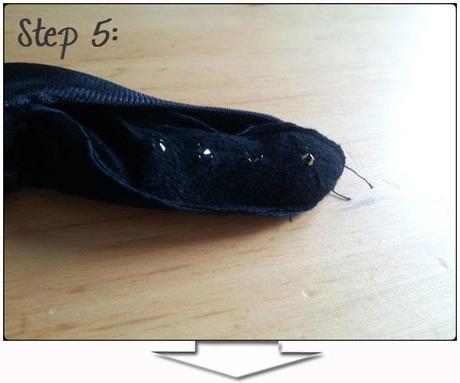 Then carefully turn the glove inside out. At this point you will find out that you have probably pushed the teeth through the leather and the lining. Not a problem, with your finger support the back of the stud through the leather to hold it in place and then with the other hand lift any caught lining off the stud's teeth.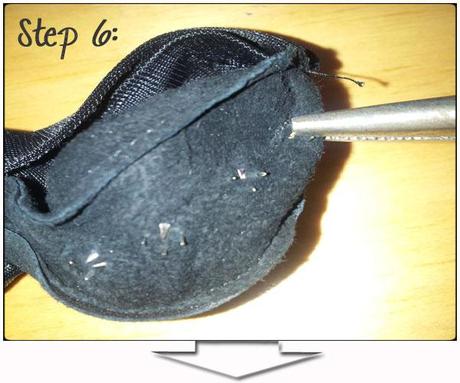 Once the teeth are cleanly through, take the jewelry pliers and close the teeth by folding them towards the middle of the stud. Once all four teeth are folded, give one last sqeeze of the stud to secure the stud and make sure that no sharp edges have been missed.
Turn the glove back the right way and repeat steps 4,5 and 6 until you cover the rest of the glove or until you are happy with the arrangement/design.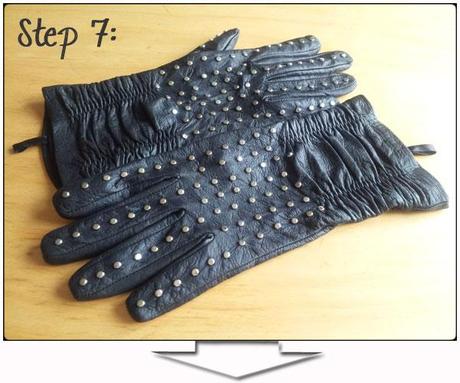 And voila, the finished article. A pair of stunning leather studded gloves for about a tenner!!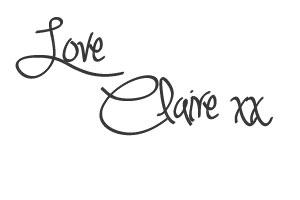 Stay Connected Via: