Every bride deserves to look and feel like a queen on her wedding day; however, not every bride has the budget of a queen. Do it yourself hair and makeup looks have increased significantly in popularity in the last few years, with YouTube tutorials abound and products at our fingertips that take the hassle out of the process. Here, Gocha Hawkins, celebrity hairstylist, makeup artist, and owner of Gocha Salon, delivers three show stopping hair and makeup looks that are easy enough to pull off yourself, and still make you feel like the queen that you are.
"As a general rule of thumb, shimmer does not always photograph well. Do your best to keep makeup matte and be sure that foundation is blended thoroughly as the camera detects oily skin. For summer brides, humidity is their worst hair enemy. Dry hair downward at a 90-degree angle to avoid frizz while styling, and ask your hairstylist beforehand about products that will work with your hair's natural texture. Additionally, every bride should have a touch-up kit on hand the day of the wedding to avoid a beauty disaster," Gocha advises.


Bold Bride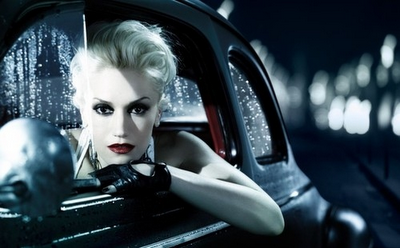 This summer, it's all about the pop of color in the makeup world. "The runways for spring and summer 2012 collections were sprinkled with bright neon shades not only in terms of the clothing, but also in makeup," explains Gocha. "This has definitely prevailed as a trend for the more fashion forward bride this season. Also, it's very versatile and can work for women with short hair. Pairing this with a structured yet whimsical teased ponytail achieves a stunning, bold statement. Think rocker mom Gwen Stefani's electric style."
· Choose one feature to focus on; whether you're going with a bright eye or lip, having both will be distracting and take away from your overall look. If drawing the focus to the eye, begin by using a powder-based primer to set. MAC Cosmetics has countless shadow options and at $15.00, it's a steal. As far as a show-stopping lip, go with a matte lipstick. NARS's semi-matte lipstick is a safe bet and cost-effective at $24.
· A volumized ponytail is stunning and works with warm weather instead of against it. To create this look, leave out the hair at the crown of the head when pulling hair back. Curl hair with a large-barreled curling iron for a bouncy, wavy texture or pin up for a more traditional updo. Tease hair at the crown for volume, spraying hairspray at the same time to set the look. To smooth, apply wax pomade and secure with a hair pin.
Vintage Glam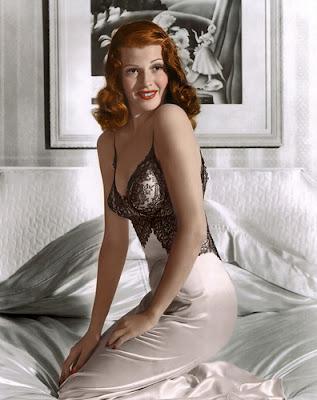 For the bride that wants to play up her sex appeal on her wedding day, a slightly heavier makeup look with a glamorous yet simple 'do is the way to go. "Creating a dramatic eye with a red lip gives off that eternal essence of old-Hollywood charm and epitomizes class for a sophisticated affair. A great role model for this look is January Jones, who keeps it in her repertoire for big ticket red carpet events. If your wedding's theme leans toward romantic vintage, this look is definitely for you," says Gocha.
· Spend time testing different shades of the perfect red. Depending on skin tone, a red with a tint of orange or undertones of pink will look best on most brides. Keep other makeup simple, but still stunning by lining the upper rim of your eye in a black kohl liner. Use an eyelash curler for added volume (or if you're even more adventurous, fake lashes) and make sure to apply ample mascara. Sweep a natural looking blush on cheeks for the full effect.
· Retro waves are flattering on every face shape and most hair lengths, except for very short. Following your shower, use leave-in conditioner to keep hair moisturized. Dry hair and part to the side. Curl in 1-inch sections and then roll forward. Set with an anti-frizz serum that will moisturize your hair throughout the night.


Natural Beauty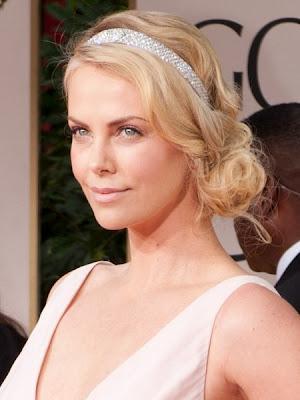 Minimalism is a dominant trend for summer that emerged during the collections for 2012 designer campaigns. As Gocha explains, "With a natural makeup look, I like to do something fun with hair, like take a classic style and evolve it to be more modern. One of my favorite hairstyles of the past year was Charlize Theron's look at the Oscars. Not only does she pull off a modified version of the classic chignon, but she elevated the headband and transformed it into a formal hair accessory."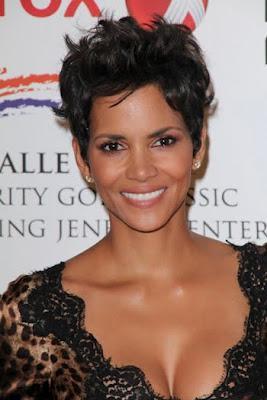 · For makeup, choose a blush that is as close as possible to your natural flush color. Define your features by shading eyelids with a soft, natural hue that is a shade darker than your skin tone. Lightly line eyes with a black liner if desired, or just stick with a few coats of mascara to make them pop. For lips, stick to a shade or two darker than your lip hue in a moisturizing, lightweight tint.
· Curl small sections with a 2-inch curling iron to create waves. Spray with a shine-enhancing product and brush to eliminate the threat of separation. Sweep hair to your preferred side and roll hair into a loose bun. Pull out some face framing strands to create an unstructured, wispy look. Finish by spraying with holding spray and carefully place your headband.
"The most important advice I can give to any DIY bride is to test your looks beforehand, thoroughly. Entrust one of your bridesmaids with the duty of spending a day helping you test out makeup and hair looks with a digital camera and under fluorescent lighting. This way, there are no surprises when you take your photos, and you can feel confident that you've achieved the exact look you want. Because, after all, that's the most important thing; that the bride is happy on her wedding day!" says Gocha.