Halloween is my favorite Holiday and I'm very excited to begin planning for my sister's 3rd annual Halloween bash!  There is something gratifying about making my own decorations and if I can save money while being creative then what a bonus!  
I've seen these specimen/apothecary jars all over the Internet so I thought I'd jump on the bandwagon.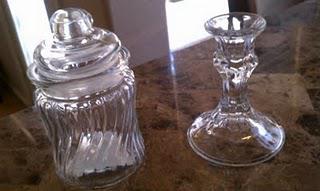 Candy jar and candle stick holder form the Dollar Store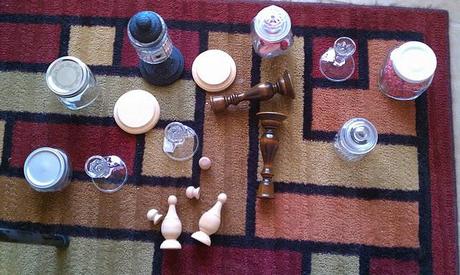 Each specimen jar consists of:
A candle stick (Dollar store and Savers)

Jar with lid (Dollar store and Savers)

Wooden finial (Hobby Lobby) - Chess pieces would work!

Wooden base (Hobby Lobby - I only used a base for 3 of the jars)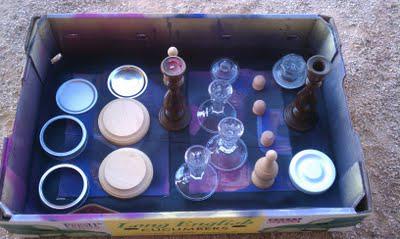 I primed everything with the exception of the clear jars - then sprayed them with a combination of black matte and black stone spray paint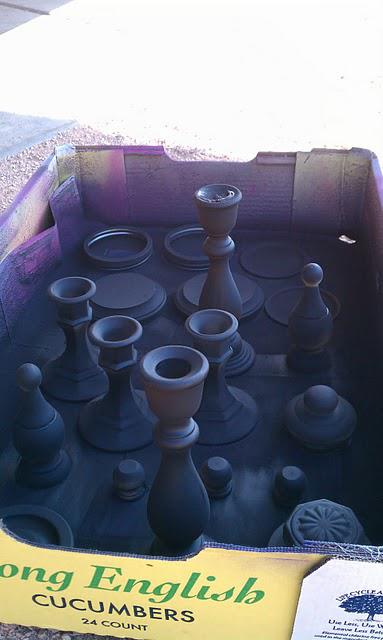 With a heavy duty glue ( I used E6000) adhere all of your pieces together.
"The base bone's connected to the candle stick, the candle stick's connected to the clear jar, the clear jar's connected to the lid, the lid's connected to the finial....."
The labels are from the Martha Stewart Collection at Micheal's

The body parts are from the Dollar Store