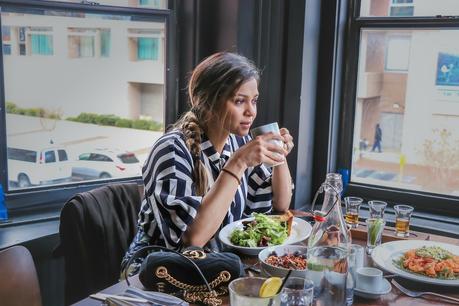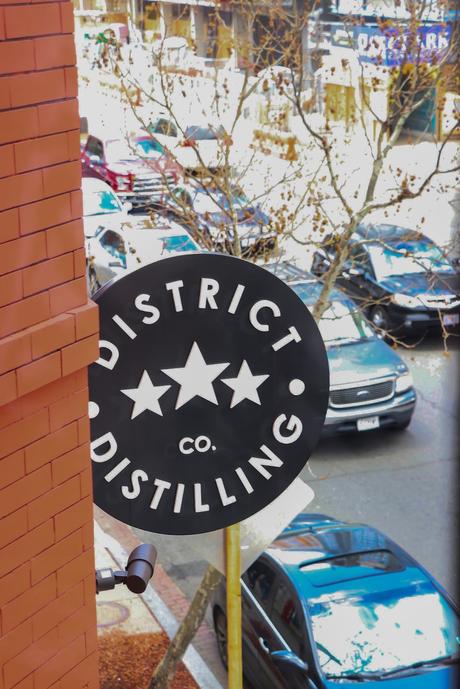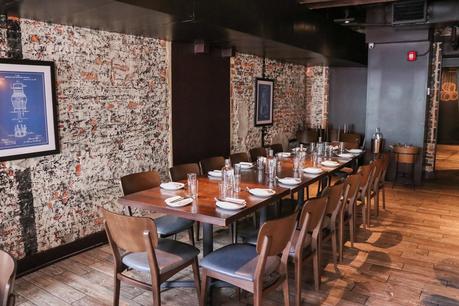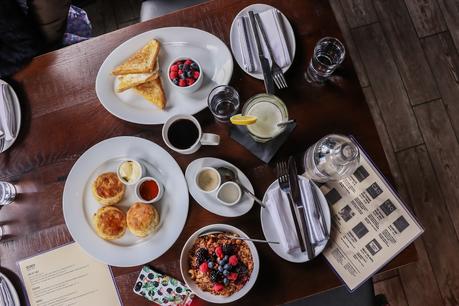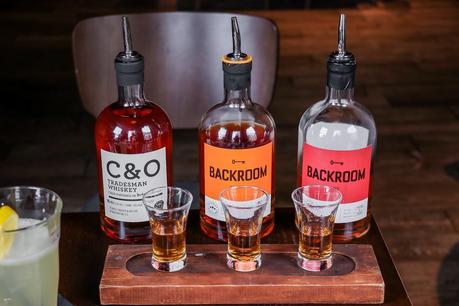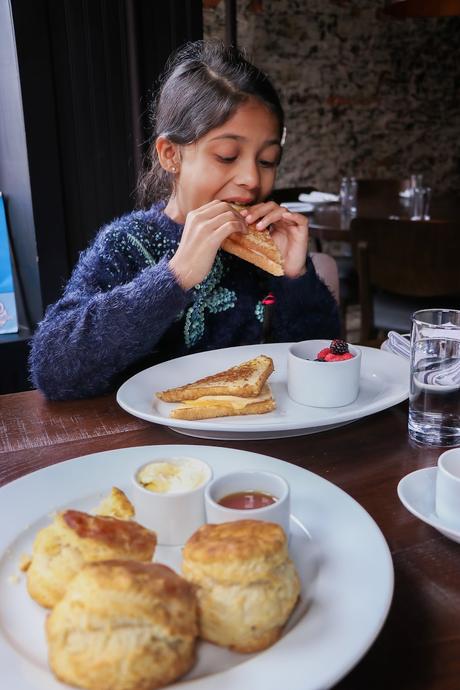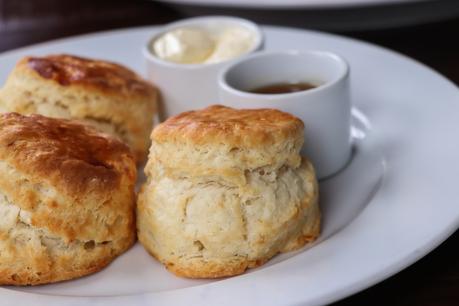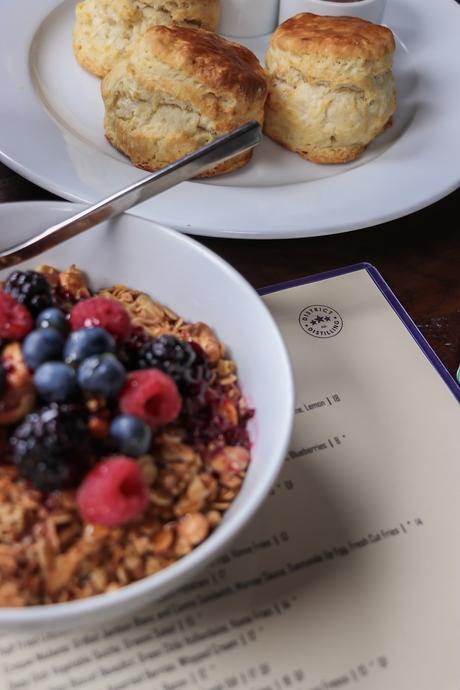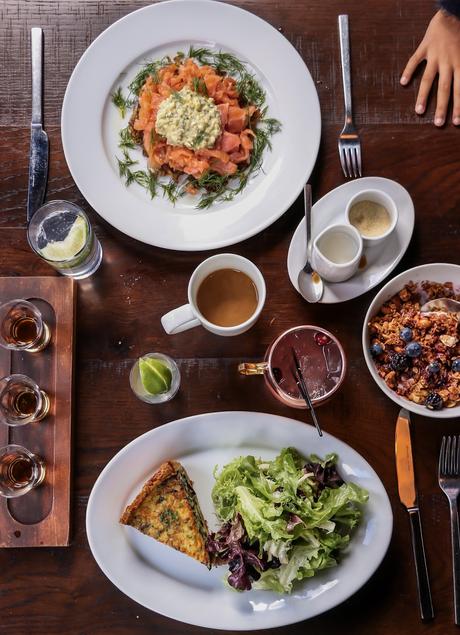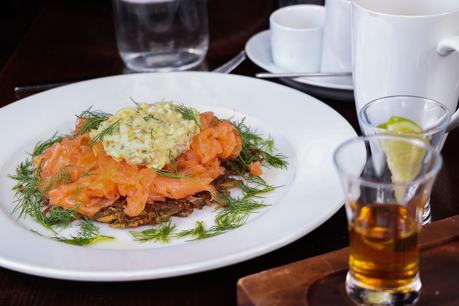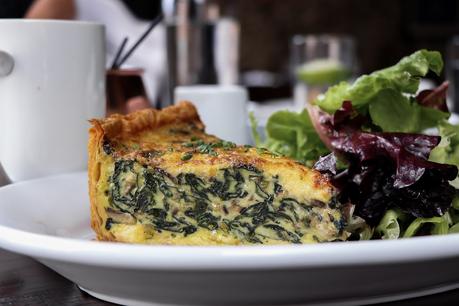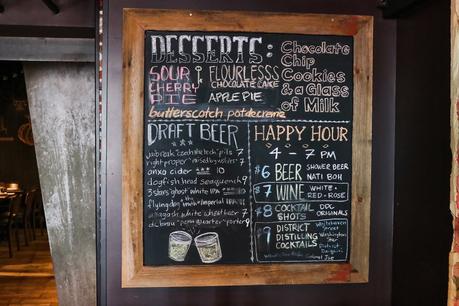 I recently got a chance to spend an afternoon at The District Distilling company. They invited me and my family over for a Sunday brunch and it would be an understatement if I said that" we had a great time and the food was off the charts: simply lip smacking"  
Situated in the heart of 14th and U street corridor, District Distilling is definitely a food and spirit-lover's paradise. This two storeyed restaurant with its exposed brick wall transports you to the Roman Era the second you enter there. From it's brick walls, to the exposed plumbing, to the rustic yet refined vibes, this place is perfect for diners who love a casual fare on a weekend. Open for dinners Monday through Friday and weekend brunch and dinner, this place is sure to win your heart....and if you are lucky you might even get a chance to tour their on-site distillery guided by the master distiller. 
We ordered coffee, house yogurt and granola and some butter biscuits for the table ( pictured above). The biscuits were just out of the world. It was soft, flaky and melted the minute we put them in our mouth. I would be doing total justice to these biscuits by bringing to your attention that we ordered a second round of biscuits, coz we loved em so much! 
Before we ordered the entree the floor manager got us some of their finest bourbon for tasting. As I am not a bourbon person, I was happy ordering their most popular signature cocktail - the Texas Muleshoe! A concoction of WildJune gin ( their own product ), ginger beer, cranberry juice and simple syrup, this cocktail was refreshing! Miss Riri ordered a lemonade for herself. 
For the main course hubs ordered the Smoked Salmon on Latke, which he enjoyed thoroughly. In his own words - " I like that there is no bread in this dish and the salmon is perfectly smoked. The portion is quite large for a fish entree, but otherwise everything is wonderful !" 
I ordered the Deep Dish Veggie Quiche, which BTW is one of my favorites. If there is pot-pie or quiche on the menu, I never look beyond that. The quiche was well cooked and seasoned perfectly. I've had quiches which were missing the seasoning, but this one was just the way "I like it!" 
Miss Riri ordered the grilled cheese sandwich with a side of fruits, of the kids menu. The dish originally came with a side of fries but we could have that substituted with fresh fruits. I appreciate restaurants that are family friendly and have kids menu. In here own words " the grilled cheese is nice!" Well, my little miss sunshine likes to use her words wisely, so she played it safe this time as well and summed up her thoughts in a teeny-tiny sentence. 
We decided to pass on the dessert coz we were super stuffed and the granola parfait was sweet enough!
From the location of District Distilling Co. to the relaxed warm environment, on to the food, I would highly recommend that you add this to your list of restaurants to try.
And now something fun to sum up our brunch.........please find the YouTube Video below!