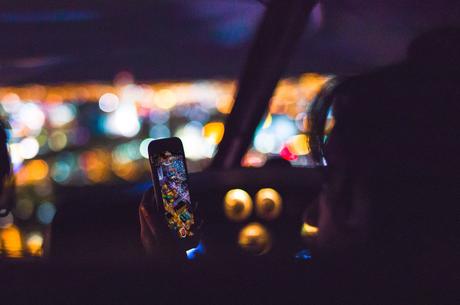 Standard
I saw the other day that the National Highway Traffic Safety Administration (NHTSA) has released new, proposed, guidelines designed to combat distracted driving accidents and deaths. Just how do they plan on doing this? They want your cell phone to know when it's in a moving vehicle and for it to pair (where a portable device is linked to a vehicle's infotainment system) with your car and to have a 'Driver Mode' (a simplified user interface) that would be active while you're driving.
Now neither of these things sounds like a bad thing. My last car had Blue Connect, and I could make and answer calls through my car rather than having to hunt for my phone when it rang. Basically, it 'paired' with my car (when I remembered to turn the Bluetooth on), it even called it that. And I know that trying to make a call on my smart phone when I'm driving can be a pain, so a simplified user interface could be useful.
If you stop and think about it, though... Your phone could make all apps and games off limits while your phone is in a moving vehicle. Texting will definitely not be available. But just how will your phone know you're in the car, and whether or not you're actually driving?
Well, they could use your smartphone's accelerometer and use it to decide if you should be in 'Driver Mode' or not, but that would affect your passengers as well. Not to mention how annoying it would be to anyone on public transportation. The app Pokemon Go has done just that, if you're moving above a certain speed a message pops up stopping the game to make sure you aren't driving until you press the 'I'm a passenger' button. You can see it to the left.
I suppose we are lucky that the NHTSA knows that what they are proposing could really annoy the general public as this is a part of their proposal:
NHTSA has learned that technologies to detect whether a driver or passenger is using a device have been developed but are currently being refined such that they can reliably detect whether the device user is the driver or a passenger and are not overly annoying and impractical.
So, until they come up with better technology/apps, they'll have to fall back on the actual users activating 'Driver Mode' themselves. Considering how often I remembered to activate my Bluetooth when I was driving, I can bet that only a specific group of drivers would actually do it.