Lakenya Kelly started his small street style blog in the Fall of 2010 titled The Dapifer. After garnering experiences in the industry, he decided to put his background knowledge, ranging from editorial production to PR consulting, and acquired experience – during his college years, he has interned for Versace and Dries Van Noten, and Vogue – into action and launch something of his own. His small media platform has bloomed into an international media destination today, currently including a print magazine, an online news site, a fashion film platform, a private creative community and an e-commerce. Read on as Lakenya discusses The Dapifer, coming up with intriguing content and his ultimate goal for his media business.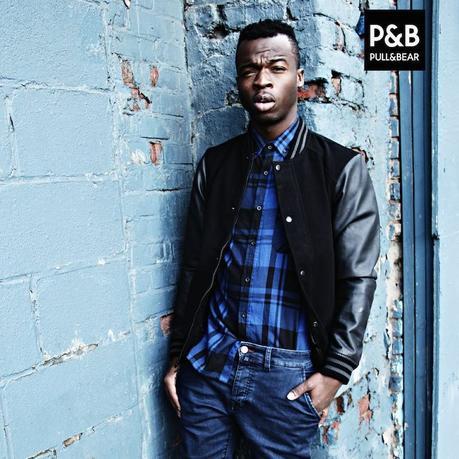 "The Dapifer" Founder Lakenya Kelly
How was the Dapifer born?
During my first year at Cornell, I traveled a lot between Ithaca and New York City. I began to pick up a few modeling jobs for. After almost two years of working in front of the camera, I realized that my true passion was production. Personal style blogs where just beginning to gain notoriety, and I wanted to create this but with a much more intimate angle. Shifting the focus from myself to the people around me, the true spirit of The Dapifer was born. I began to photograph more of my friends and create posts based on concepts and ideas you would normally find in fashion magazines, and share them on social media. At the time, I also had two very close friends who helped me develop concepts and greatly shaped my understanding of art and the connection people share. Soon my concepts for The Dapifer seemed to not fit the confines of simply being a blog, and I began to consider transitioning to a magazine format. I shared the idea with two great creatives I had just met, and they were equally excited about the idea of being a part of launching the blog into The Dapifer magazine. The next few months were definitely a learning experience. From learning how to approach agencies to editorial pulls and content creation – I have to admit I didn't know what the hell I was doing. Somehow, the first issue slowly came together and, as they say, the rest is…"history… in the making."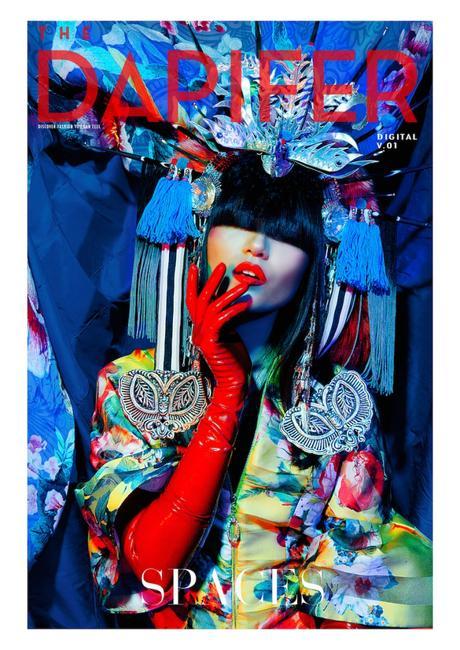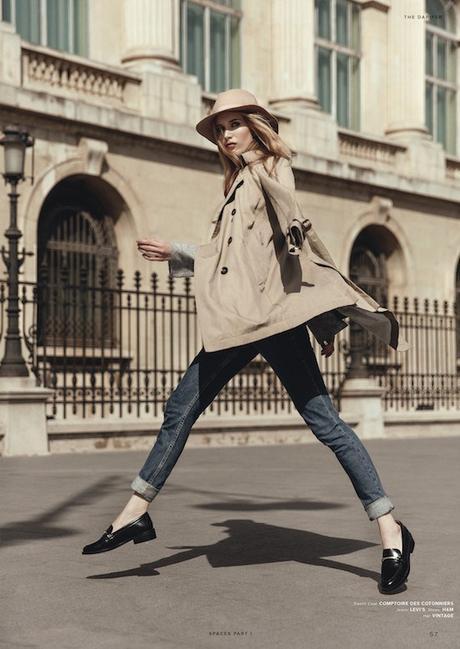 What would you say is your niche? Is it important to have a niche when it comes to fashion magazines?
My niche is definitely storytelling. Fashion is very complex – way more complex than people realize. There are so many great artists and visionaries that have chosen the discipline as their medium, and there's so much that can be done. Media has changed a lot, and it's more important than ever to define yourself. As a fashion magazine today, you really have to give your audience something real, something that they can connect to beyond just images and words. It has to become a part of them.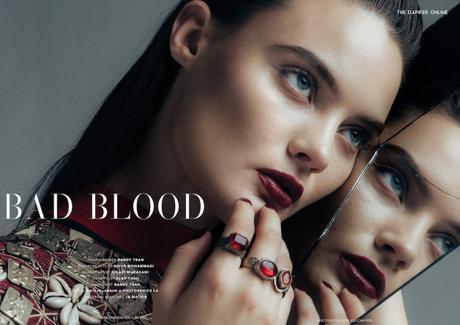 How did you build your team?
I've always built my team organically. Whether it's creatives I encountered on creative projects or friends from school or work, as an artist, there's always a connection that you feel with other people who share a similar spirit. Over the years, I've encountered a lot of incredibly talented and passionate people and many of them have contributed as photographers, stylists, and artists within the pages of The Dapifer.
At this point my team is always involving. One week I could be working with a photographer in Germany, and the next I could be working on a project in New York. It's wonderful to be able to connect with so many different types of people across different cultures who share the vision of what we've created at The Dapifer.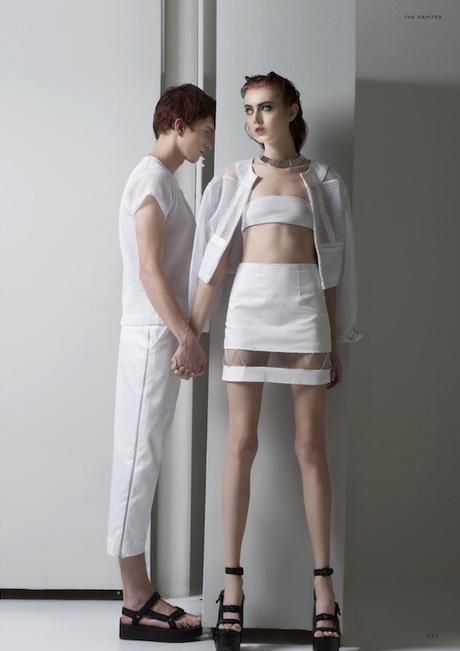 What is your role in The Dapifer? Apart from overlooking the team, do you also write and edit the content?
At the moment, I'm the Editor-in-Chief and Creative Director of The Dapifer LLC, which includes an internet based site (The Dapifer Online), a print publication (The Dapifer Magazine), an iOS and Android app (The Dapifer App), an online fashion video directory (Dapifer TV), an e-commerce site (Dapifer Shop), and a private creative community and marketplace (The List).
On a typical day, I do everything from answering 300 emails, writing content, producing photoshoots, and managing each of our platforms. It's a lot of responsibility, but it's become such a routine part of my life that I can't imagine what I'd do without the constant drive it evokes.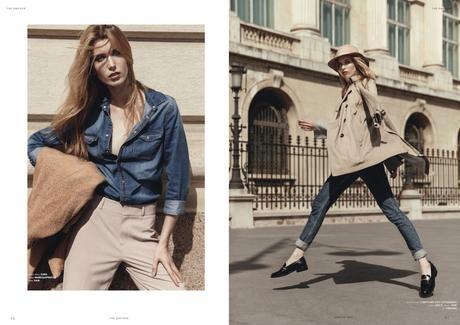 From trend reports to job listings, how did you decide on the editorial content?
The Dapifer has always been about creating a platform that I myself would enjoy exploring. Whether it's fashion editorials, interviews, or creative content, I've always felt that the strength of any media platform is its ability to curate and edit.
Fashion is driven by two things: emotion and money. As The Dapifer has grown into a larger platform, I've had to learn to pay closer attention to what people are saying and buying. It's important to always keep the two in balance. On one hand, you want to generate traffic, but you don't want to water down your content. When making the final decision of what's in and what's out, it's almost 100% intuition. I'm always asking, how does it feel in the current space of technology, art, and culture. Is it relevant now, and will it be relevant tomorrow? There's a lot that goes into fashion that people don't realize.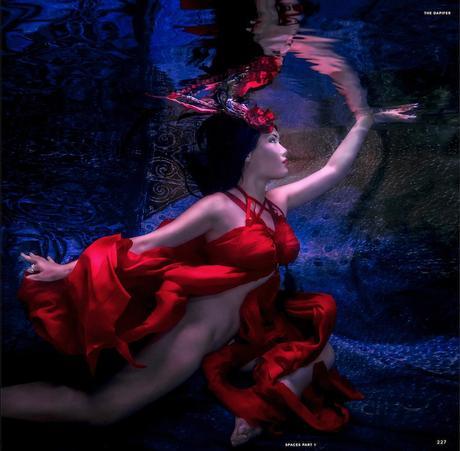 The Dapifer is open to submissions. What makes a story so great you want to publish it?
The idea of submissions for editorial projects has always been a bit of a struggle. During our early days, I explicitly let it be known that The Dapifer did not accept submissions. I've always wanted to create a platform that offered a shared experience and one of the ways I did that was always producing original fashion editorials based on themes. Eventually, I began getting so many completed editorials from artists across the world that I realized I had to do something with it. Around the same time, I also began transitioning from a print focused mindset and began thinking more about digital publication. I ultimately decided that there was space in the creative vision of the platform for submissions as well.
When I'm reviewing a submission, the first thing I always take note of is quality. There's a certain level of completeness that is always found in a great fashion story. If a story has that, I then move forward and evaluate the depth of the story and its overall fit on The Dapifer. Frankly, a lot of fashion bores me. I don't much see the point in publishing fashion stories of beautiful models dressed in luxury brands standing against white walls. As an artist, what would you like me to feel. A good fashion story should always be transformative.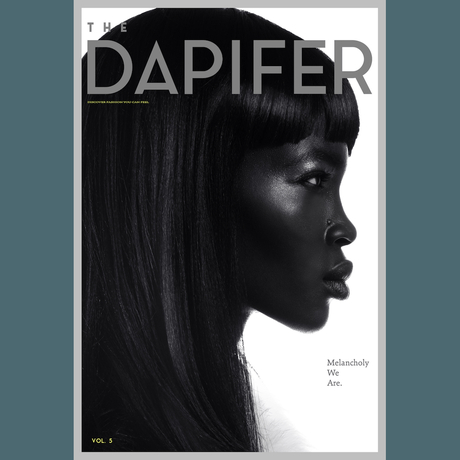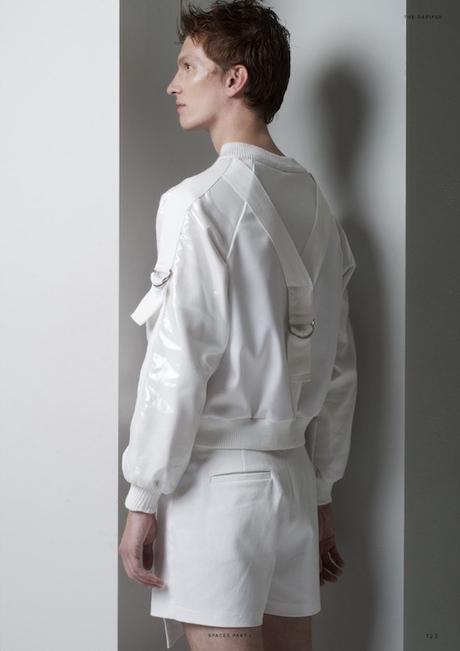 You are preparing for the launch of your first digital issue. What prompted the decision to put together a magazine and have it available in print (on-demand), as well?
I've always been very passionate about The Dapifer, but I must admit I haven't always been smart. Most of my early decisions where based on feelings and ideas, and I didn't put quite enough thought into the business aspects of what a creative media platform would entail. The transition to a digital focus was not a difficult one at all. If you're in publishing and haven't felt the swift changes, then you could possibly be in the wrong business. I mean, large publications are closing down because print isn't selling, so why would I not heed the warning.
We actually just released an iOS and Android app, which is pretty exciting. The Dapifer app is the newest home of creative commentary and features our latest exclusive digital issues and editorials, breaking creative news and commentary from The Dapifer Online, The Latest Fashion Week Shows and Films from Dapifer TV, and more.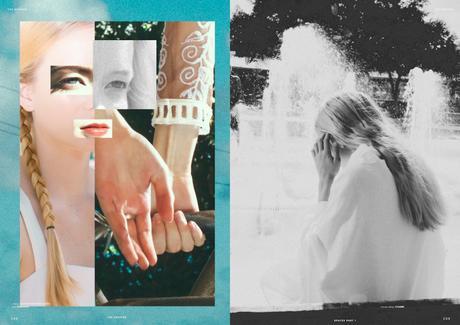 Are you interested in monetizing your magazine? How do you feel about branded content?
With a portfolio of web, digital, and social channels, almost every aspect of The Dapifer is monetized. Today, when we look at a media platform, we're also looking at a brand, a voice, and an influencer.
There's definitely a place for branded content, it just has to be organic. I don't believe in sharing anything with readers that I don't believe in or that simply doesn't feel right. There are so many great brands and opportunities out there that today sometimes decisions have to be made based on monetization. Besides being original, fashion also has to be smart.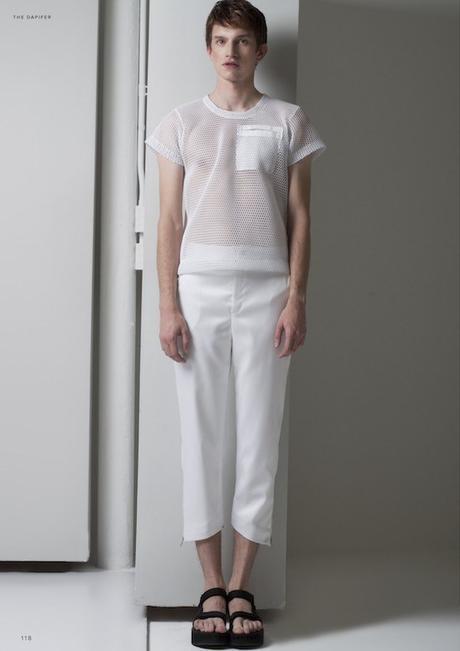 What is your ultimate goal for The Dapifer?
A lot has changed in the past five years, and to still be publishing and evolving feels great. With the recent release of The Dapifer App and the strengthening of our portfolio of platforms, I'd like to continue building The Dapifer as a robust creative media platform that offers readers intimate editorial commentary that is both aspirational and inspirational.
There are a countless number of possibilities for the platform, but my focus will always be storytelling. My desire and need to connect with people and their stories hasn't changed and this is the breath of The Dapifer – it's quite possibly the most important thing in my life.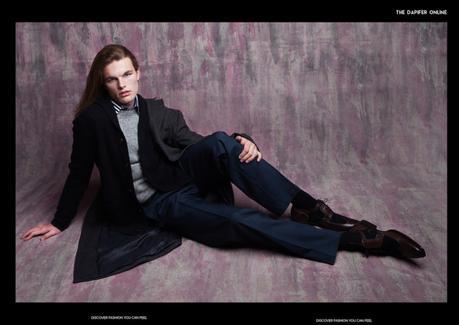 www.thedapifer.com
Images © The Dapifer