I haven't hit the malls lately! I decided to do some discount shopping online last week. So as I sit here watching the Oscars (Adele is absolutely stunning), I decided to post about the items I found at good prices over the past week. Like I said before, paying full price for some things is not an option for me. Although, I'm not necessarily known for my patience (I have flaws

), I've learned that by waiting a few weeks or in some cases a month or two to make that purchase can lead to a good discount. Especially when the items you purchase never goes out of style.
By waiting, you do run the risk of the item selling out. But if you're anything like me, then something else has already caught your eye to replace the item you missed out on. So my tip for this post is to add that special item to your wish list and then play the waiting game. If it's something you really want then add it to your wish list and stalk the hell out of it. Here are some goodies I picked up over the last week!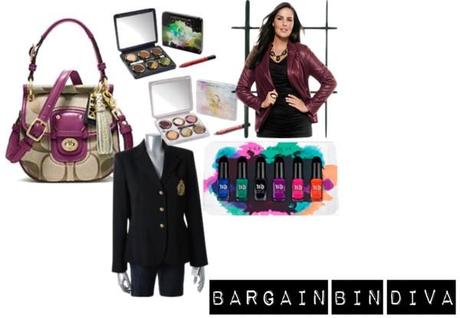 Bargain Bin Diva by
shawana-battie
featuring urban decay
Leather jacket / Urban Decay /
New Women Ralph Lauren Blazer
/
The Glinda and Theodora Palettes
Coach has a member's only factory outlet online. They notified me last week of a special sale in which all bags were 50% off. I happily snatched up the mini Willis bag that I've had my eye on for awhile. Coach factory merchandise is already discounted, so after they took an extra 50% off; I paid $69.99 for it compared to the retail price of $178.00.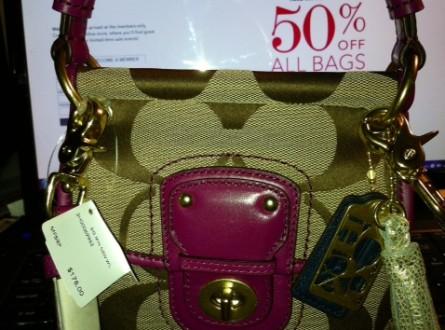 I love Ralph Lauren clothing! I've wanted a RL crested blazer for at least 2 years. Every time I got ready to buy one, I bought something else. Luckily, I hopped on eBay last week and decided to see what sellers had to offer. I came across a black crested RL blazer in new condition for $49.00. They retail for $169.00 and up. Find it on eBay (great tagline)!
Lane Bryant introduced their new Lane Collection towards the end of last year. The metallic purple/wine leather jacket automatically caught my eye but the $298.00 price tag didn't. Last week Lane Bryant had 70% off clearance and had marked the jacket down to $199.00. I paid $59.70 for the jacket and got free shipping. The jacket is made of super soft buttery leather and it's very thin. So I will get plenty of uses out of it this year.
I'm eagerly awaiting the release of The Great & Powerful Oz. Urban Decay released 2 palettes in honor of Glinda and Theodora. I love Urban Decay cosmetics but was not eager to pay $49.99 for the palette. Last week Urban Decay had their Family & Friends sale and free shipping with a purchase over $50.00. I got the Glinda palette, eyelashes, primer, and the nail polish set for $51.00. Four items for the price of one!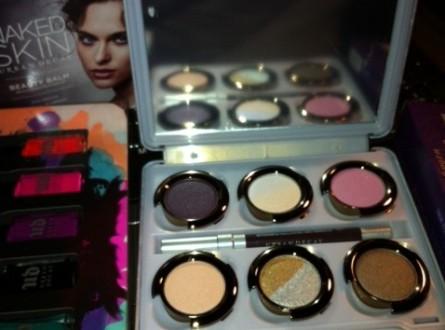 A Coach purse, a Ralph Lauren Blazer, a beautiful leather jacket, and quality cosmetics for a little over $200 works for me! Gotta love discount shopping online!
How many bargain bin divas do I have here? What have you snatched up lately at a good price?