I haven't done a shopping post in a while. It's not that I've stopped shopping or I haven't bought anything, I've just been too lazy to take pictures. Hey! Honesty is the best policy right? Thankfully, I'm not a fashion blogger because it would be an epic fail on my part. I give mad love to the fashion bloggers of the world who take the time to take fabulous pictures and post them every day. I can assure you that I'm not camera ready everyday nor do I dress up every day. Anyone whose follows me knows that I've been shopping, after all, discount shopping is my favorite past time.
With the end of the holidays come sales, sales, and more sales. Retailers start slashing prices in an attempt to make room for their spring merchandise. The holiday decorations come down and Valentine's Day merchandise magically appears overnight. So in true Shauntee fashion, I've taken advantage of some of the bargains that retailers are offering.
Remember the Target Neiman Marcus collection I blogged about in November? Well the whole collection was marked down 60%. I couldn't resist grabbing the rose gold Marc Jacobs pouch. The best part about it is it cost me a whole $21.00 and retailed for $70.00. A discount shopper's dream!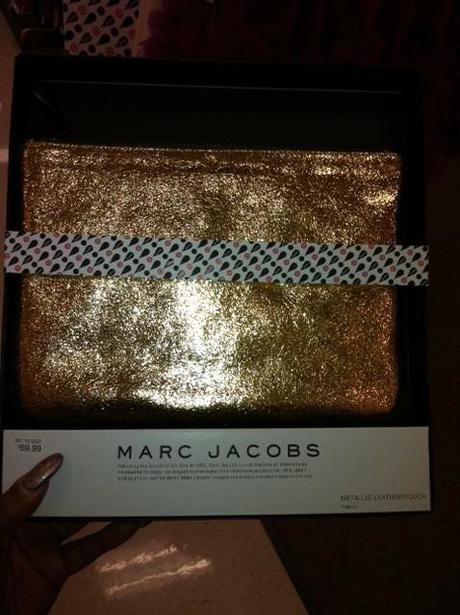 I was on the lookout for a pretty blue handbag because I lacked one in my collection. Juicy Couture answered my call this gorgeous Sylvia snake embossed handbag. Retail price $248.00, my price $80.00. I've been carrying this purse for the last week and I love the vibrant blue with the gold tone hardware.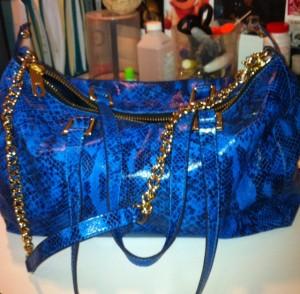 While Christmas shopping in the momma Macys (the large Macy's in downtown Chicago), I was walking through the store humming a happy tune when I came across this Vince Camuto Juliann Clutch. I loved the colors and the fact that I could carry it 2 different ways. I didn't purchase the purse at that time, but it remained embedded in my head. I snatched the purse up after Christmas and slept with it in my bed for the first 3 nights (I know totally weird). Who would've guessed a handbag could bring such comfort. The bag retailed for $198.00, I paid $139 for it on 6pm. Don't you just love discount shopping?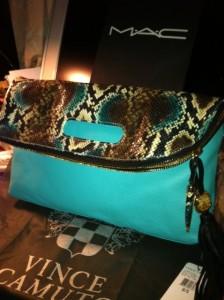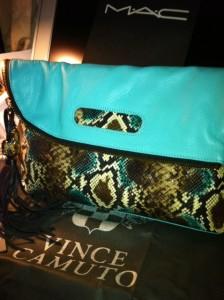 Last but not least, I purchased the Michael Kors Metallic Glam Studded High-tops. Yes, the shoes from Oprah's Favorite Things. These were in no way a bargain or deal. I paid the full $195.00 for these shoes. I generally don't spend this much money on shoes, but I couldn't help myself! I seen the shoes before Oprah actually featured them on her show, and just like the Juliann Clutch they remained embedded in my head. I imagined myself skipping down the street in them. I dreamed about them, and I envisioned me and the shoes having a wonderful relationship full of many happy moments. Maybe I should get out more because that is just strange!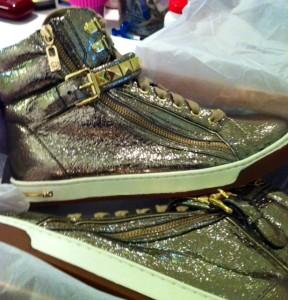 BTW, I actually do resist some things! Did you take advantage of any of the winter sales? This is the best time to discount shop for winter items.