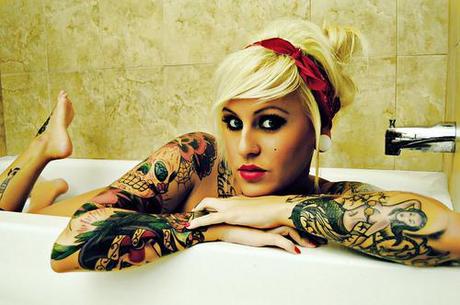 There is a rising theory that soap is one of the most harmful things we can put on our bodies. It is necessary at times to remove germs and other stuff from our skin, but it is also known to be very drying. 
Aside from use on the more smelly parts of your body (genitals and sweaty areas) it's a good idea to lay low on your lathering. Even your hair. We've known for years that letting our hair collect natural oils keeps it glowing. The same is true for our skin.
Think of it as using the wrong tool. Soap today is harsh and isn't correctly balanced so that it doesn't take away your natural oils. These oils are essential to healthy glowing skin and hair.
I suggest reducing the amount of soap to a minimum. Wash your hair every other day or skip a few days if you can stand it. Also look into getting all natural cleansers. These are less likely to damage your bodies individual balance. Moisturizers are also a good idea, for putting water back into your skin. I suggest looking for one that is unscented and doesn't contain any alcohol.