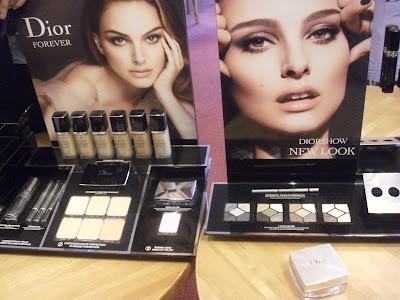 DIOR EVENT!
On the 29th march I was invited to go to a Dior event with my college which took place in town where I live. The event was being held buy an ex student of my college who is now working with Dior.  The event was also so we could find out about the company and "behind the scenes" of the company such as what it take to make the products, where the product are grown etc. And also to introduce us to the new collection that is coming out soon! the "garden party collection" if I remember rightly. She created a look with the products and some techniques which is taught used within the company, the look was stunning on the model. It is a stunning collection that is worth a look at.
Now what does this collection consist of I here?
Dior Limited Edition Clutch Bag
A palette for the fresh look of eyes and lips, it has a selection of 3 eye colours and 2 lips colours peachy pink / light silver / mid darkish purple. Lips - peachy pink / 

neutral rosy pink. Also available with a brown instead of purple.

High Colour Eyeshadow Palette
Dior is 
legendary
 known for the 5 color eye palettes and they have released 2 more with this collection!
Garden Roses and Garden Pastels. They consist of greens and pinks and each palette can create up to 32 look! these would be a real investment for anyone, as they are very pigmented but also you can play the color down if you would want a more subtle look.




Healthy glow booster blush
This THIS 

I

 must say is amazing right before your eyes! it is a 

gorgeous pink blush that would compliment any skin tone, any color because what makes this so special is the 

rosy glow reacts with the moisture in each skin type, giving a delicious and subtle blush to the cheeks. When applied, the initially fresh, light color develops into a rosy blush to suit each individual complexion, for an ultra-natural, tailor-made healthy glow that lasts all day. the shade named Petal.
Scented Nail Polish
Dior created two limited edition scented nail polishes. Two fresh shades, soft green (
waterlily
) and flowery mauve (forget-me-not) on drying they release an intoxicating rose fragrance. As 
I
 did not test these out on myself 
I
 cannot tell you exactly how they would smell or how long it last but my friend did a swatch and while still drying you could smell a hint of roses. 
Flawless Perfection Fusion Wear 

Make-up

 FPS 25 SPF - PA +++
A new generation of fusional wear, fluid foundation.
Although 
I
 find the color range for me is not perfect at all as there lightest shade 010 ivory is to orange for me as 
I
 am super pale, but for other it should be perfectly fine. However on another note the foundation look amazing on the models skin!.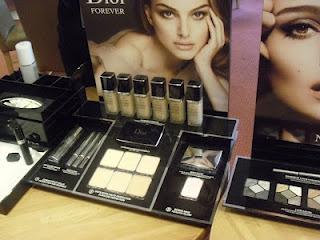 There are so many new products its hard to give you a review on every single one but these are the ones 
I
 found best for some people. 
Gift bag did some one say gift bag? YES!
Come on all of us love getting free things and from 
Dior
 who would say no really.
So mine?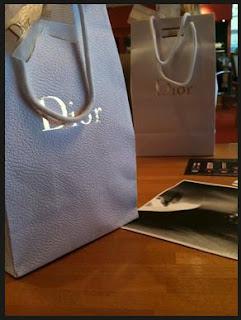 Now let me start what a gorgeously presented bag!
So I wasn't tbh expecting to get much maybe one or two things at most but 9 samples!
I
 was made up.
I fell in love with there first fragrance and lucky for me I got a sample so I could test it some more and I think I shall purchase it once I have used up some of my previous bottles I have.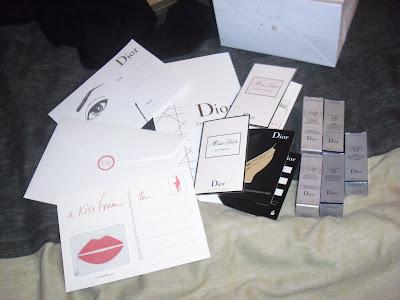 Samples
Lipstick sample, Dior face chart, Booklet of info, Miss Dior 
floral
 chypre elegance, Miss 
Dior
 fresh 
chypre elegance, Dior forever foundation 010.
Skincare - eye zone boosting super serum, skin 
boosting super serum, ultimate wrinkle correction serum, 
ultimate wrinkle correction creme, 
wrinkle correction eye creme.
So that was my night to some it up it was a good night! I didn't however buy any products of my own with my £5 off voucher there quite expensive if im been honest! and been a student... yeah. 
Did you know?
In one bottle of any of Diors fragrances there is over 2000 roses.
Much Love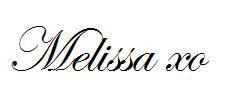 http://www.dior.com/beauty/gbr/en/makeup/look/dior_garden_party/lgardenparty.html