Hi pals. I really enjoyed putting together my last/first ever outfit post so I thought I'd do another for you today! This time we skipped the movie and headed straight for Frankie & Bennies, where we had the exact same thing as last time. No regrets folks. I just couldn't stop thinking about those fries, and the salted caramel cheesecake for dessert was even better than before! And to make it even sweeter they forgot to charge us for dessert and coffee, so it was about £15 cheaper! Anyway, on with the outfit…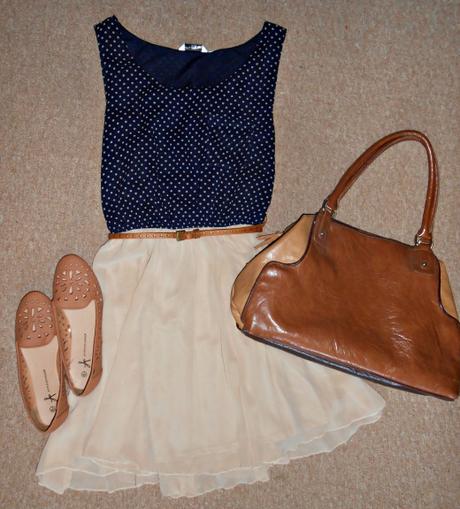 We've been having quite the heatwave in the UK this past week (we reached 31c!) so I opted for a navy/nude dress from New Look, which I got about two years ago. I can't remember what belt came with the dress originally but it has two little belt loops on either side so it must have had one at some point, but I picked a simple tan belt from Primark which matched my brown/tan Peacocks bag and cut out brown Primark shoes. It was lovely and comfortable throughout the meal and had enough give in the waist to make way for the bloating that followed!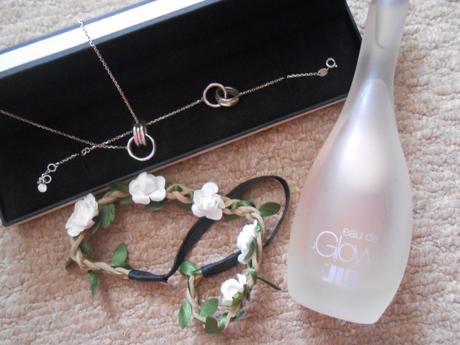 I kept my accessories simple and wore my
matching Links Of London necklace and bracelet
, and a
floral headband
. My perfume for the evening was
JLO Glow
– perfect for summer!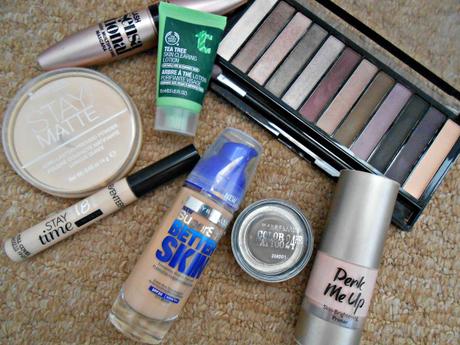 For my makeup I used the
Body Shop's Tea Tree Lotion
,
Look Beauty's Perk Me Up Primer
,
Maybelline's Better Skin Foundation
and
Seventeen's Stay Time Concealer
–
you can read a full comparison of Seventeen's concealer to Collection's here!
I used my
Maybelline Color Tattoo in Permanant Taupe
for my brows and set everything with
Rimmel's Stay Matte Powder
.
For my eyeshadow I decided I'd better give my Tartlette palette the night off and used
Makeup Revolution's Redemption Palette in Romantic Smoked
– I used mainly shades 2, 3, 5 and 7. A few coats of
Maybelline's Lash Sensational Mascara
(
full review here
) and I was good to go!

Again, another night of off the Slimming World plan but it just means I have to be even better behaved for the rest of the week! Please leave me a comment and let me know what kind of things you get up to on date night! And by that I mean out of the house… with clothes on… Okay bye