I recently tried out Reserve, a new app that allows you to make reserervations and pay for your meal on your phone. The app was very user friendly and easy to use, and it had a couple of cool features I haven't seen with other apps.
   If you check out Reserve's website, one of the first things you'll read is that Reserve is your complete dining concierge. This is a perfect way to describe the experience; the screen shots are sleek and as you scroll through the list of restaurants you'll see they're some of the best and most popular in the city where it can be difficult to get a reservation (think Oya,  Blue Dragon,L'Espalier, Row 34). You select a restaurant, enter the approximate time you'd like to come in, and within an hour or so you get a text confirming your reservation. There is a $5 fee for this service (I think of it like tipping a hotel concierge) but it's well worth it for those hard to get reservations!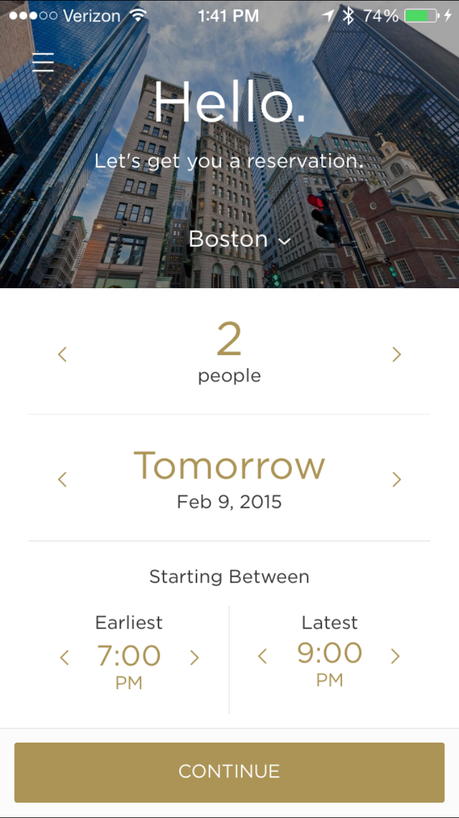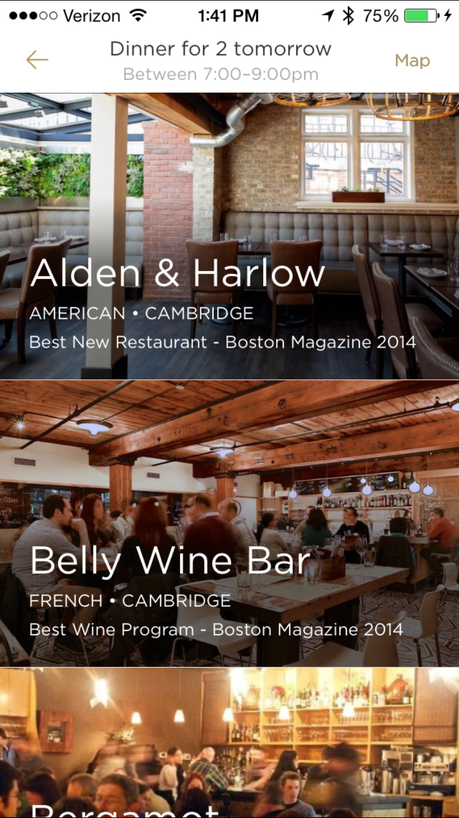 I used Reserve last Friday night to make a reservation at The Merchant, a new hot spot in the financial district. When we arrived the place was packed, and I was definitely glad I made a reservation!
   The pate was by far my favorite dish of the night. It came wrapped with proscuitto and served with crispy bread, cornichons, and whole grain mustard.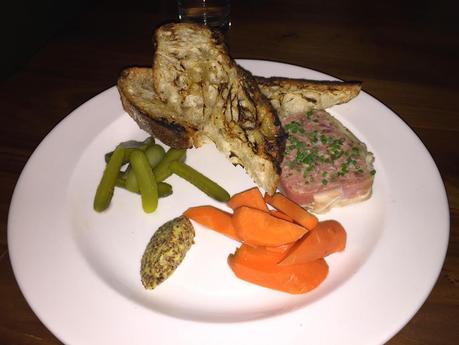 I also enjoyed the dayboat tuna sashimi with avocado mousse, tempura crumbs, grapefruit and radish.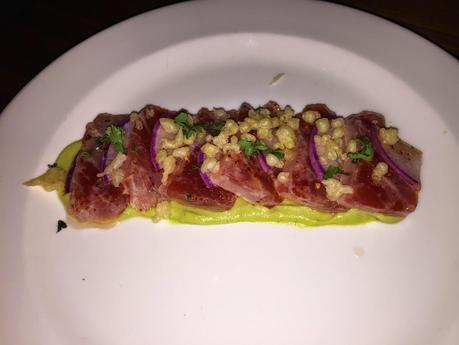 The wedge salad was a great twist on a classic, with bibb lettuce, pancetta chips, stilton, and tomato confit.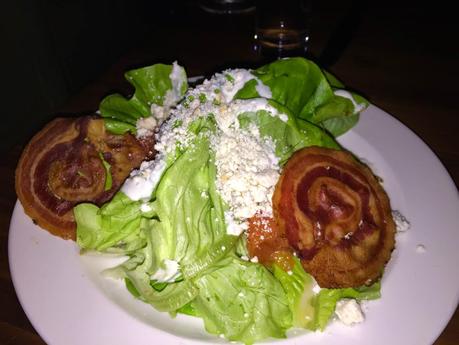 I ordered the steak frites for my main course, a marinated flat iron steak with watercress and fries. The steak was cooked perfectly, and there were plenty of crispy fries!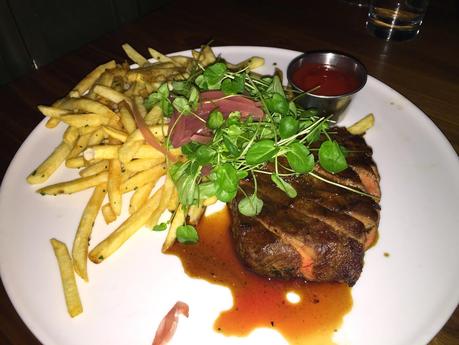 The fiance also enjoyed his slow roasted chicken breast with mashed potatoes, spinach, and mustard jus.