We finally got around to making those white beans and escarole, a recipe form the "Fall" section of the Clean Food cookbook. Too add a little oomph, we supplemented the dish with mushrooms, cashews, and hot chili sesame oil. The dish was good, but not great… totally acceptable for a weeknight meal, but not something you'd want to make to impress your boyfriend's mother.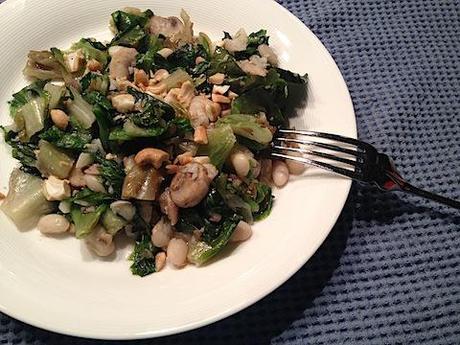 What I like most about cooking at home, though, is the whole process of preparing something to share with someone else. The wine you drink while chopping ingredients, the bites that "accidentally" fall to the floor for the dog to eat.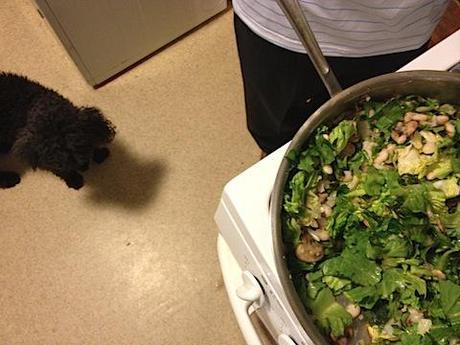 So in my book, every night is a success when the experience is shared with someone. Even if that person is yourself.