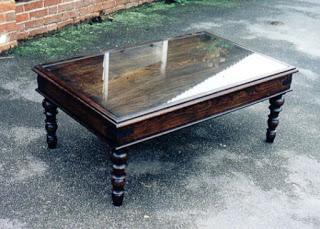 A coffee table is generally the focal point of any living room, which makes it an important part of interior decoration. Besides holding coffee and various other drinks, it can also be used for keeping things, which include decorative objects, books, magazines, etc. Some coffee tables even have additional utilitarian features such as cabinets or drawers. Although they are generally rectangular, other desired shapes can also be achieved through a made to order furniture  in Berkshire.
Coffee tables come in many different variants, some of which are as follows:
Wooden Tables
These are available in a wide range of colours as well as finishes, and also in plenty of different styles such as simple, classic, modern and sophisticated. Pine, mahogany and oak are the commonly used materials. Sometimes, they either feature a shelf under the tabletop to display magazines and books or a drawer, or both. In other words, these wooden variants can be purchased as per the interior decor. It is often recommended to choose the solid wood varieties, instead of veneer or chipboard ones.
Glass Tables
They generally come with smoky or transparent glass tops, along with metal or wooden legs and sport an elegant look that is capable of matching with any theme, room or design. However, their primary disadvantage is the glass itself, which can shatter. But nowadays, furniture makers use durable reinforced glass which is unbreakable up to a great extent. For people having small children at their homes, it is better not to purchase glass tables.
Metal Tables
Typically made using brass, stainless steel or aluminium, these are quite sturdy and durable and fit best in a house with modern type of decor. However, one must bear in mind while purchasing a metal variant that it can become warm if exposed to direct sunlight for a long time and also reflect light from the sun or a lamp in undesired directions.
Lift-Top Tables
These are the most versatile among the different types, and come in myriad of sizes and styles. They are primarily made using wood. The most useful feature of these types is that their tops can be raised for transforming them into desk or dining space. They also have a lot of space for storage underneath their tops that can be used for putting away items such as remotes and other similar stuffs.