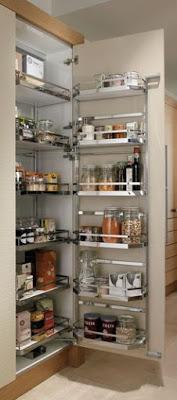 Cupboards are essential furniture items that provide additional storage space, generally for food and cookware. They are found below or above countertops, or even as separate entities. These cabinets come in a wide range of design and styles. At the time of planning the organisation of a kitchen, it is important to take measurements of the place meant for installing the cupboard so that the most appropriate type can be purchased. Considering the hardware that will be placed in the kitchen cabinet is also essential.
Here are a few of the popular kitchen cupboard types:
Oven Cupboard
This one is typically placed adjacent to the oven and also has an additional storage for cookware items. Sometime, people having smaller kitchens may place it below or above the oven. Initially, they were used for holding pans and pots. But in the recent times, manufacturers of bespoke furniture in Berkshire are making larger oven cabinets for easily accommodating the entire sets of cookware items.
Sink Cupboard
A sink cupboard is conventionally installed under the sink in a kitchen and must be large enough for accommodating and hiding all the big and bulky plumbing work. Because its interior remains damp with the moisture from the pipes, food items are generally not stored inside it. Only the items necessary for cleaning the sink, floors and countertops are kept in this type of cabinet.
Island Cupboard
Normally used in large kitchens with open floors, this one provides a separate space having ample storage for cookware items such as pans, pots and other cooking utensils. It also offers a place for cooking. In some houses, it even serves the purpose of a breakfast bar or an entertaining area for friends and family. Many island cabinets have in-built drawers at their bottom or even a special storage space for wine. People who want to get custom and furniture made to order in Berkshire should make sure that there is at least 3 feet of space between the kitchen walls and the island while taking measurements prior to placing the order.
Pantry Cupboard
This is quite a favorite of most people as it enables one to keep food as well as different items of cookware like cutting boards, mixing bowls and strainers. It is usually made using wood or glass and has plenty of shelves. Durability and sturdiness are two key features of pantry cabinets.