Hi fellow nail polish lovers!!
I have a polish from Different Dimension to share with you today called On Wednesdays We Wear PINK.  As soon as I saw this polish, I knew I had to have it.  I LOVE pink and I always do Pink Wednesday on the blog, so you see, it was meant for me ;0).  Now of course, after getting it MONTHS AGO, I just let it sit in my untrieds until now, smh.  Story of my life!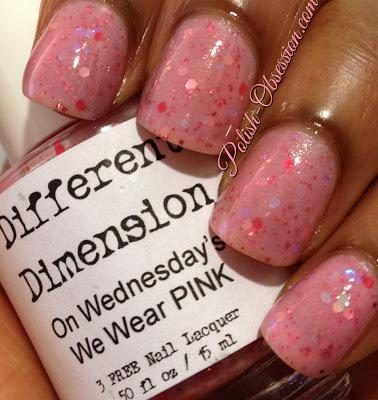 On Wednesdays We Wear PINK is a sheer pink jelly base with pink holographic glitter and pink hex glitter.  It was sheerer than I expected, so I decided to layer two coats over one coat of Sinful Colors Flutter.  I then topped it with Seche Vite.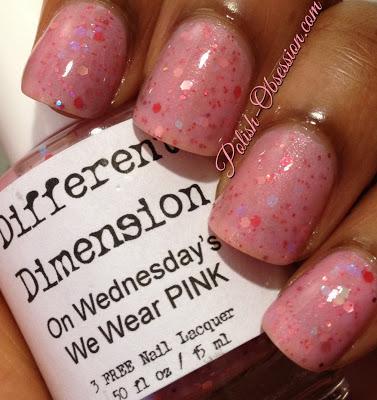 Artificial Light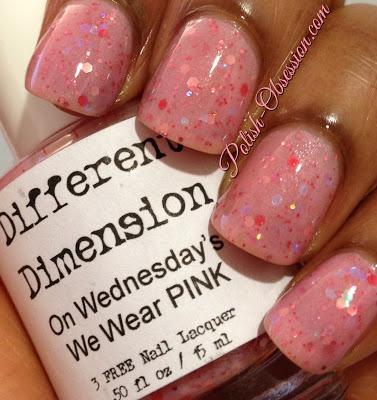 Artificial Light
Isn't this a pretty polish?  As you can see, it gives great glitter coverage.  I really love the sparkle from the holographic glitter.
What do you guys think of On Wednesdays We Wear PINK?
I purchased this polish on etsy here.