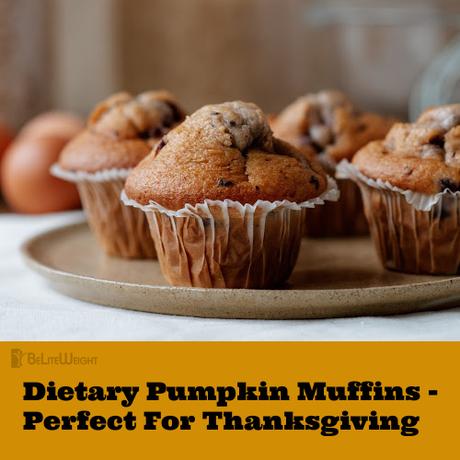 Dietary Pumpkin Muffins - Perfect For Thanksgiving
Although it's gray weather outside lately, our "BeLite Sky" is quite the opposite! We hope that our recipe for colorful orange pumpkin muffins will evoke a beautiful GOLDEN autumn in your homes. Especially, since this tasty vegetable has so many advantages.
Remember, always choose pumpkins with an intense orange color - they are the most valuable. These muffins also contain vitamin A, potassium, calcium, phosphorus, iron and magnesium. If you are following a particularly low-calorie diet, the good news for you is they are only 28 calories per 100g.
Ingredients (recipe for 6 pieces)
1 3/4 Cup Raw pumpkin (Hokkaido variety works best)
3 eggs
1/3 Cup Coconut flakes
1/3 Cup Coconut flour
1 1/4 Tablespoon Cocoa
1oz Chopped Dark Chocolate
Half Teaspoon of spices (mincemeat)
Flat teaspoon of cinnamon
Half teaspoon of baking powder

Preparation:
For more information on Gastric Weight Loss Surgery and other weight loss surgical questions, please call BeLiteWeight today at 1-800-215-6497!
If you have any updates of your weight loss achievements that you would like shared please send them to [email protected]