Culture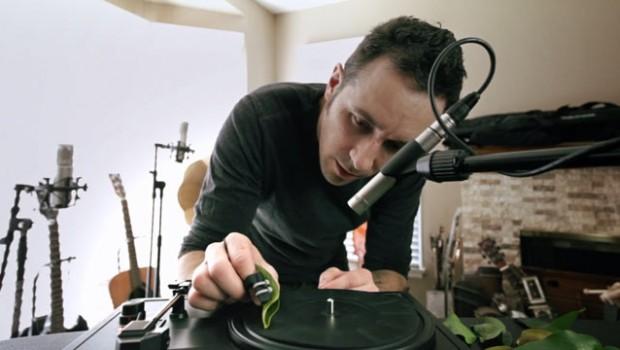 Published on April 5th, 2013 | by neversa3
0
Diego Stocco – Duet for Leaves & Turntable
The latest short video artist Diego Stocco released, leaves are used to produce bass, kicks and snares.Yes!All this done by pressing leaves on a turntable. If you're unfamiliar with his work, Stocco is known for sampling audio from nature and other unexpected instruments in order modify them into music.
Recently I bought a turntable to use it for an experiment, but that didn't turn out as I was expecting.
Then, I noticed the equally spaced ridges on the plate and got an idea for something else.

For about an hour I recorded short musical phrases by rubbing leaves against the turntable (the type of leaf, angle, pressure and fold determined the sound), then I combined the different takes together. Every element comes from those recordings, including the bass, kick and snare sounds (shaped with EQ, compression and resonators).