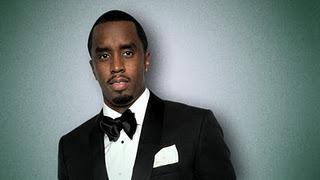 Sean Combs | Photo by Charley Gallay
Sean John Combs, a.k.a Diddy, has a flair for marketing. This has helped him build a vast variety of brands in different sectors. Some of Combs brands include his Bad Boy Entertainment Company, the Sean Jean clothing line & Sean by Sean Combs, which includes Unforgivable & I am King fragrances, claimed $525 million in annual sales (2007) in the U.S. Diddy also has Blue Flame a marketing firm, two restaurants, and was the recording executive, performer, and producer on former Making the Band TV series which aired on MTV. Combs also has added to all his other interests and accomplishments a writer, arranger, clothing designer Broadway actor, TV actor, & film expansion "Get Him to the Greek." The unsuspecting partnership with Diageo to help promote the then unheard of Ciroc Vodka brand, which at the time sold approximately 100,000 cases globally, is helping accelerate Combs on his quest to become Hip-Hop's first billionaire. Combs current Net worth: $550 million according to Forbes.com (2012), where Combs made the "Ones to Watch" list of soon to be billionaires. Ciroc Vodka also has introduced a peach flavor, which has been received well in the market. Now, four flavors strong, Ciroc looks to make the leap to the number one vodka imported to the U.S. market.
Through his vodka deal with beverage giant Diageo, Diddy receives an annual cut of profits and a big chunk of cash if the Ciroc brand is ever sold. Ciroc's value is soaring toward $1 billion, according to
Forbes.com
. Diddy likes to compare himself to Sinatra. His new ad for Ciroc vodka (see below-it was filmed in Las Vegas to the tune of "Luck Be a Lady"), he uses the video form. "You know, Frank had the Rat Pack; I have the 'Black Pack," Combs stated.
Because of his clout in many areas of entertainment, Diddy says he was able to get Vegas to open its doors to him in an exclusive way for the Ciroc commercial. "You know where the big fountain show is in front of the Bellagio? They let us take a boat out there to shoot. They let us shoot on the rooftop of The Palms - things that have never done been done before, not even in most movies," Combs  stated of the commercial. Combs loves to have the ability to say he was first or at the forefront of a trend, as can be heard in the interview with DJ Whoo Kid
In a recent interview with
Adweek
, Combs described his brand as, "One that stands for aspiration. That hard work pays off. People from all walks of life and all over the world look at me and know my humble beginnings and know that everything I've done has been through hard work. People respect me as a marketer and brand builder" Combs stated. In his college days at Howard University in Washington, D.C he was known for marketing and gained a reputation as a party promoter. He was born in Harlem, New York, the son of Janice, a model and teacher, and Melvin Earl, the family lived in a public housing project, and grew up in Mount Vernon, New York.
In a recent interview with E!, Combs revealed this year he plans to take on the world of tequila next. Diddy does everything entertainment. After his first book,
Culo,
which focused on the beauty of the female booty was released on November 22, 2011, which includes Lady Gaga's bottomless pics. Combs now sets his sights on tequila. This will be another venture outside of the
Diageo
brand possibly but details have been quite hush hush. Combs says, "there isn't one particular tequila that I love and I've been spending a lot of time in Mexico." This year Combs says you can expect to see him going toe to toe with John Paul (Jones DeJoria), who owns Patron, "I'll be challenging him to who makes the best, smoothest and most authentic tequila in the world." Combs is keeping a lid on details, but says he'll partner with a "true tequila artiste" according to E!.
When the tequila launches it will be a big splash I'm sure. With Diddy behind it and following the Ciroc blueprint, I'm sure it will be well marketed and become a recognized brand in the market. The question is, how will it taste? With Diddy behind the brand we can expect quality and high visibility. Check the interview with DJ Whoo Kid below.