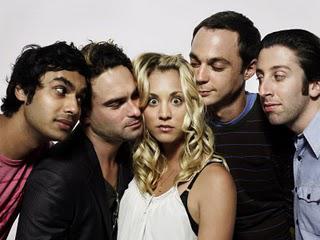 How HOT is Johnny Galecki in this picture??
When I first started watching Big Bang Theory (about half way through the very first season), I honestly could not imagine the type of girlfriend that would be perfect for Sheldon Cooper. He's super intelligent, majorly anti social and pretty much lives in a world of his own, so how could the writers come up with someone that would match his eccentrically-charged personality??
Step forward:
Amy Farrah Fowler
.
The character of Amy isn't just a perfect match for Sheldon, but she's also a great "BFF" for Penny. Despite being polar opposites, the friendship between Penny and Amy has been quite endearing.
The interesting thing about Mayim Bialik who plays the incredible Amy is the fact that she looks virtually nothing like her character: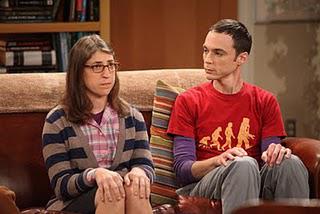 This is what she looks like as Amy Farrah Fowler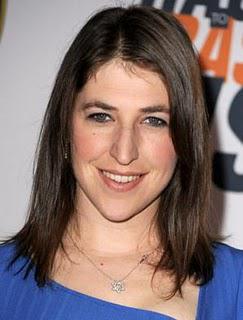 And this is what she looks like in real life
She looks so different without her stern expressions, glasses and er....lovely outfits *ahem* it really is no wonder that I have never ever put two and two together, about who Mayim Bialik is. She has one of those unique names, that I can't believe that I never clicked on that, because I honestly didn't.
So, have you f igured out who she is, or should I say....was....?
I'll give you a clue.....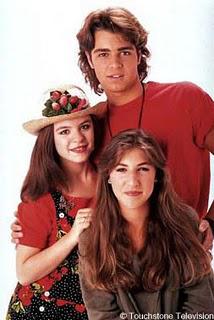 Know what show this is.....?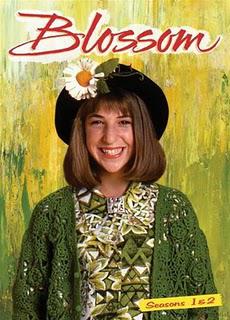 Haha, yup!
Can you believe it? That annoying girl from the early nineties TV show, who danced her way through the opening credits, and was about as irritating as kids of that kinda show are, grew up to our very own Amy Farrah Fowler.
Who knew? Because I really did not.