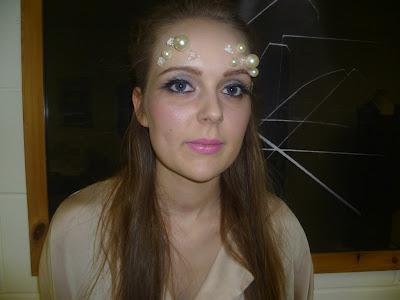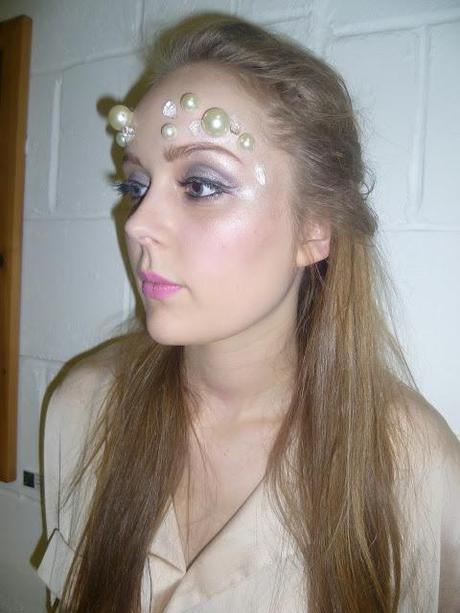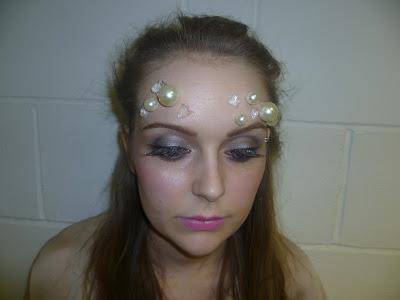 Hey Guys!, a little from my work this week seen as i have been slacking from recent putting up posts due to having no clue what to blog about haha!. So here we are im back with a new look, it was a "fantasy" theme so i decided i would go for a princessy, pink, diamonds and pearls look. Overall it turned out exactly how i wanted, i didn't want it to over the top or to in your face so i made a statement with the "diamonds and pearls" part of the look and also lips and little on the cheeks. Eyes where kept to sliver so they where not over powering to the look.
Products Used to create:Monu skin perfecting primerMac face and body foundationUrban decay primer potionELF eyebrow kit (Dark)Mac shade stick - sharkskinNP Set pallete (sliver)Mac - CarbonIllamasqua pigment - tingle ELF blush - tickled pinkBarry M - Pink lip linerMac viva glam gaga pink lipstickLashes - sarah party lashes(picture below)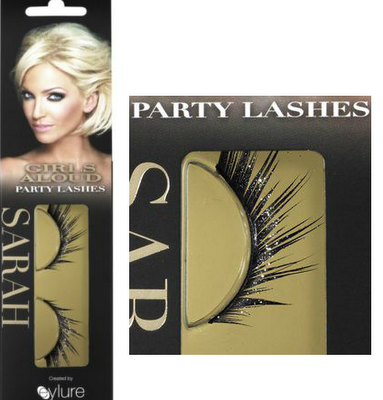 http://www.boots.com/en/Eylure-Girls-Aloud-Party-False-Eyelashes-Sarah_1115665/
Hair was back combed a little and pinned back to show off the face more.
MUA - Melissa HarveyModel - Stefanie Kemp
Much Love