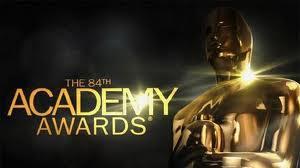 When watching any awards event with your favorite celebrities in 2012, you may have noticed the choice of diamond jewelry by many of your favorite Hollywood stars. Whether it was a necklace, earrings, or a bracelet, the consensus appeared to be diamonds in the most amazing designs. In addition to some of the awards ceremonies, you could have seen fabulous fashion choices with exotic and stunning diamond jewelry at movie premiers as well.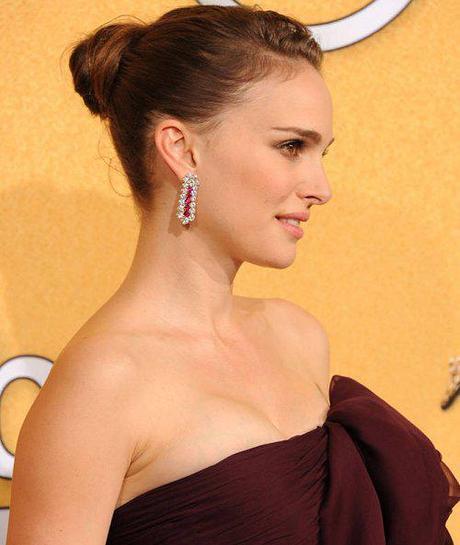 Beginning with the SAG awards in January, a personal favorite was Natalie Portman wearing a remarkable tear drop with diamonds surrounding a ruby with platinum by Harry Winston. The choice could not have been more precise with her beautiful maroon Giambattista Valli gown. Since 2011 was a busy year for Natalie, she was also seen at the Oscars in one of the most rich and modern designed diamond necklaces ever created. This V-shaped Harry Winston diamond and platinum necklace was complimented by another fantastic pair of tear drop diamond earrings.
Also at the Oscars was Penelope Cruz who was adorned with a diamond necklace and earrings combo that was a perfect match to her gown. The necklace, referred to as a "River of Diamonds", brought out such a radiant look from Penelope as she gave a picture-perfect pose and accompanying smile.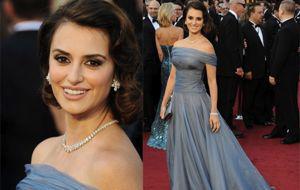 Finally, be prepared to be amazed with Gwyneth Paltrow's out of this world, and quite unique, bracelet designed by Anna Hu. This sheer marvel is claimed to contain 2368 rose-cut diamonds coming in at the unheard of weight of 163 carats. The value of 1 million dollars just adds to this intriguing and absolutely stunning bracelet. To complete the ensemble, a Duchess Hibiscus diamond and purple sapphire ring was adorning her finger on the same side of the bracelet; what a sight!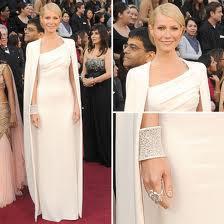 With Mother's Day coming this weekend, we invite you to go online or come by our 3,200 square foot showroom to browse through our pre-owned jewelry and pre-owned watches selection. We have one of the best and most comprehensive inventories in the country. Experience the excitement with our huge discounts on luxury jewelry and watches that is sure to please any mom this Mother's Day!