If you're looking for a very durable cover for Galaxy S3 with a unique look, you've found it! The Mazarin Case  is a snap-on case with  a diamond cut shape that gives your device a touch of elegance without  adding any extra thickness to it.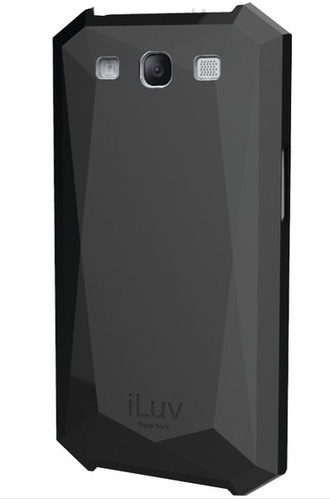 Diamond cut case for Galaxy S3
This original case completely covers the sides and corners of your Galaxy S3 but still leaves all ports exposed and easily accessible. This fantastic case for Galaxy S3  is made of hard plastic that makes it tough and durable but smooth at the same time. The grip feels very comfortable and natural.  As with most  iLuv cases,  there is the  iLuv logo on the back. This  truly beautiful Galaxy S3 Accessory,  The Mazarin Diamond Case, is available in three colors: Black, White and Red.