This month is Diamond Month at Raymond Lee Jewelers. We'll be discussing, dissecting and generally celebrating April's birthstone with plenty of diamond features, our diamond web series, and our Fanpage Diamond Giveaway.
This month's web series will focus intently on diamond characteristics, those famous four C's. Each week, we'll share an in depth video discussing Clarity, Cut, Color, and Carat and how these factors are determined, and how they affect the price of a diamond. This week, we're discussing Diamond Clarity.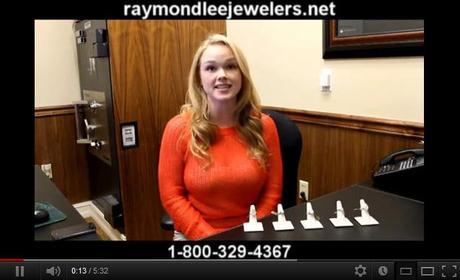 Click on the image to visit the new home of the Raymond lee Jewelers Blog & watch this video.
Be sure to celebrate Diamond Month along with us by watching each week's series & entering to win our April Facebook Sweepstakes!