Most children like staying up as late as possible. Going to bed is usually a waste of their precious time that should only be filled with adventures and important games. As we grow older, though, our beds slowly become our very dear friends.
We love our bedrooms because:
They keep us away from outside, everyday problems
They help us rest and find peace
They are as close to a sanctuary as we'll find
Ideally, they are full of charming details that have certain powers over us
Bedroom item number one:
Certainly, the most important element in our resting place is the bed. If the bed is not comfortable or big enough, our body will suffer during sleep, which will not only have negative consequences on our spine in the long-run, but it will probably result in a cranky mood the next day, or the impossibility to achieve some daily goal.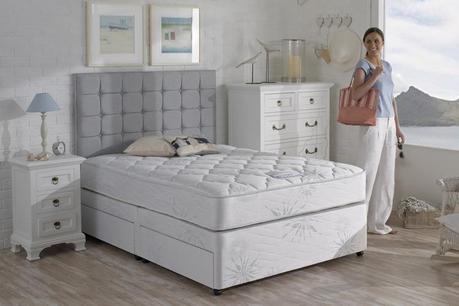 Comfortable mattress, large enough bed and clean, soft sheets are prerequisite for a healthy rest. When you've got that, what's next? It would be wise to style your bedroom according to your aesthetic.
The power of charming details:
Walls are the most obvious "detail" in a room. Avoid dramatic wall paint colours for your bedroom, but experiment with unusual shades that are warm and exciting at the same time. Blue, red, green and purple are some popular choices.


If your wall color is sort of eccentric, you shouldn't overcrowd the walls with fancy decoration. However, if you chose soft, hushed wall tones, you should come up with interesting-looking wall ornaments: different-shaped mirrors, posters, shelves with books or nice sculptures, etc.


[Source]
Pay attention to lighting in your bedroom. Choose soft, sea-through curtains that hush the light coming in and bathe your room in a darker, more sensual shade of the prevailing colours.


Bedroom lamps serve the purpose of providing dimmed lights and of being a nice, decorative element. There are many different lamp styles, it can be so much fun choosing among them. Check out some at Lighting Direct Shop. Also, there are a lot of tutorials online on how to make a lamp yourself, so that's another option for the creative types.


The power of photos with unique frames (vintage-looking, silver and modern, painted with flowers or colorful geometrical shapes) is not only in their visual beauty, but in their significance. They bring back happy memories when we need them. They should be placed on walls, wall shelves, or on the night stand.


People warn against having too many plants in one's bedroom, because of the oxygen production at night, but a nice plant in a charmingly painted pot can certainly add to the beauty and peacefulness of your resting area.
These are some of the most common details you will find in a bedroom. People who are more skilled at decorating often think of unique, fresh ways to use ordinary pieces of furniture or ornaments in unusual ways. It's alright if you don't have this talent. The important thing is to adorn your bedroom with things that will affect you in a soothing, positive way.
Remember to keep away from noise, aggressive lighting, piles of messy clothes lying around the room and similar things that would be in the way of your resting time.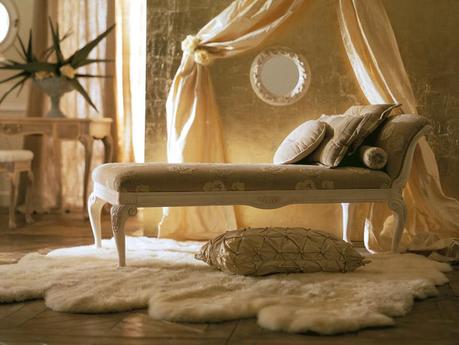 [Source]