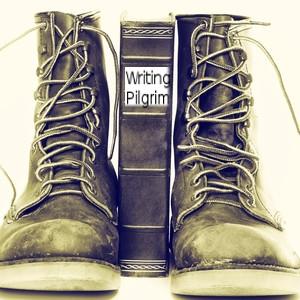 I'm a great believer in the influence our surroundings can have on us. J.G. Ballard's The Empire of the Sun came from his own boyhood experiences of being held in a war camp. Albert Camus' The Plague is said to be part allegorical of the German occupation of France during the Second World War which Camus witnessed. Mark Twain's own experiences on the Mississippi River gave credence to his novels about Huckleberry Finn and Tom Sawyer.
Were it not for that old age problem of limited funds I would travel the world extensively. I once put together a list of all the countries I wanted to visit in my lifetime. I think there were about 40 on there and since leaving university I've ticked off maybe five of them with visits to New Zealand, Australia, Singapore, Germany and the Netherlands. There are many still to see but top of my list at this moment in time are Italy and Japan.
Believe it or not, my desire to see Italy isn't just down to a fondness for Italian food but to visit the likes of Rome and Venice and be immersed in the history. That said, after watching Don't Look Now, I'm a bit wary of Venice. As a writer of fantasy I have the freedom of letting my imagination run wild but at the same time I have a respectful of history and learn from the past in order to create my own timeline. Rome is a unique place, the heart of a once powerful empire that could seemingly do no wrong, but as with any great powers, time takes its toll and cracks begin to appear.
Though Italy is likely to be the country I get to first, my primary target is Japan. For years it has been my no.1 destination. The history is fascinating with the strong and noble traditions slowly giving way to a modern age when Japan opened its shores to influences from overseas. While I would never excuse Japan and Germany for the major parts they played in the Second World War, I do find it remarkable how both nations rebuilt themselves in the second half of the 20th century. At school I had friends who abhorred Germany even though they weren't alive during the war! I found the country to be fantastic with great food and the locals were very friendly.
Japan has its flaws like any other country but there is something magical about it for me. Whether it's their advanced technology, the strange fashion sense of the youth, the geisha, the cherry blossom, the anime, the sprawling cities, the samurai or the scenic beauty, everything about Japan seems so endearing.
As writers we can draw inspiration from just about anywhere but I do believe the world directly around us has the greatest influence. If money allowed I would stay in Japan for many months and try to immerse myself within the society and take in as much as I could. I once thought of teaching English in Japan for a time, but was rejected because being from Yorkshire they thought I needed to learn English as well. They were right. I'm still learning now.
All I can say is that a country that produces such stunning anime as Spirited Away and 5 Centimeters Per Second, writers such as Haruki Murakami and Yukio Mishima, and films such as Battle Royale, Casshern and The Grudge clearly has something about it.
Whatever the answers, I hope to one day try and find out for myself. Living in the north of England and being a film buff, music lover and book worm means I'm never short of inspiration but I feel I can find so much more in distant lands. After all, my characters often go on epic journeys themselves. It seems unfair that they should have all the fun.
How about you? What places do you think would truly inspire you?
View David M. Brown's profile page