With the end of another weekend comes another batch of reports about how films-both new and old-fared at the box office.  This week, the Despicable Me minions pratfalled their way to the top of the charts, the world decided enough was enough already and officially told Johnny Depp where he could shove that bird he insisted upon wearing on his head (because he's so quirky), and pretty much all other movies continued to perform well.  In fact, the combined grosses from all films at the box office equaled out to the 10th highest grossing domestic weekend in film history.
What are our main takeaways as an audience? Let's start with the raw numbers:
Top 10 Estimates for the 7/5-7/7 Weekend Domestic Box Office
1. Despicable Me 2 
Weekend Gross=$82.5 million
Total Gross=$142 million
Budget=$76 million
2. The Lone Ranger
Weekend Gross=$29.4 million
Total Gross=$48.9 million
Budget=$215-250 million
3. The Heat
Weekend Gross=$25 million
Total Gross=$86.3 million
Budget=$43 million
4. Monsters University
Weekend Gross=$19.5 million
Total Gross=$216.1 million
Budget=Disney & Pixar aren't telling
5. World War Z
Weekend Gross=$18.2 million
Total Gross=$158.7 million
Budget=$190 million
6. White House Down
Weekend Gross=$13.5 million
Total Gross=$50.4 million
Budget=$150 million
7. Man of Steel
Weekend Gross=$11.4 million
Total Gross=$271.2 million
Budget=$225 million
8. Kevin Hart: Let Me Explain
Weekend Gross=$10.1 million
Total Gross=$17.4 million
Budget=They're not telling
9. This is the End
Weekend Gross=$5.8 million
Total Gross=$85.5 million
Budget=$32 million
10. Now You See Me
Weekend Gross=$2.7 million
Total Gross=$110.4 million
Budget=$75 million
Source: BoxOfficeMojo.com
Despicable Me 2 Opens Huge – If You're Kind of Sick of the Minions, Well, Get Over It.  They're Not Going Anywhere.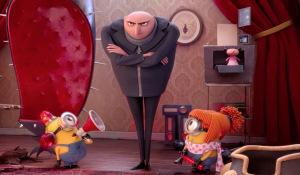 Despicable Me 2 was already off to a monster start last week in early release in 7 foreign territories, dominating the UK box office.  However, for those who follow daily box office updates/projections it seems this one was so popular domestically the experts simply couldn't keep up, continually having to up their estimated 5-day gross for the film.  It added $88.8 million in foreign territories making a combined worldwide gross of $294.1 million.   Here are the main takeaways from the performance of Monsters University:
Its five-day total of $142 million is technically the highest ever for an animated film, just ahead of Toy Story 3's $141 million.  However, if you adjust for inflation Toy Story 3 still made more money.
It's weekend total of $83.5 million is the 3rd highest Independence Day weekend in film history, just behind Spider-Man 2 ($88.1 million) and Transformers: Dark Side of the Moon ($97.8 million).  When you adjust for inflation, it drops to #5 on that list, leapfrogged by Independence Day and Men in Black.  On the inflation-adjusted list, Spider-Man 2 actually has the all-time biggest such weekend at $112 million.
This is the 4th highest opening weekend for an animated film, just a little better than last month's Monsters University but behind Shrek the Third, Toy Story 3, and Shrek 2.  After you adjust for inflation, the top 3 remain the same but Finding Nemo, The Incredibles, Toy Story 2, Monsters Inc., and The Simpsons Movie all made more money.
They may be over-exposed, but filmgoers love themselves some minions.  Look for next year's spin-off movie focused on the minions to open huge in December of 2014, even though we are looking at a Wall-E situation where the main characters don't, for all intents and purposes, speak.
The Lone Ranger is the New John Carter Only Worse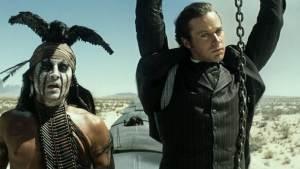 Who couldn't see this coming?  This is a film which was almost canceled early on because the Walt Disney Studios chairman looked at the poor performance of Cowboys Vs. Aliens and rightly guessed that spending a lot of money on a western and expecting a return on the investment nowadays was a stupid, stupid idea.  However, Gore Verbinksi and Jerry Bruckheimer promised to scale back the budget from $250 to $215 million, with Bruckheimer even pledging to cover the cost personally if they went over.  That chairman should have just canceled the thing entirely, but he gave in.  He later resigned, voluntarily serving as the fall man for the dismal performance of John Carter.
By the time the early trailers for this movie arrived you could just feel the sense of impending doom surrounding the project.  There were only so many times you could tell yourself "but Verbinksi's last movie was Rango, and that was brilliant" before you admitted that The Lone Ranger looked horrible.  Plus, when a trailer heavily promotes "From the Guys Who Brought You Pirates of the Caribbean" and the audience groans that is a bad sign.
So, how bad is it, really? It is estimated The Lone Ranger may have ultimately cost between $215-$250 million to make and $175 million to market for a total of $390-425 million.  In its first 5 days, it made $48.7 million domestically and $24.3 million foreign for a worldwide gross of $73 million, which is actually worse than the $100 million John Carter made in its worldwide opening last year.  The Hollywood Reporter argues Lone Ranger will top out at $275 million worldwide and present a $150 million loss for Disney.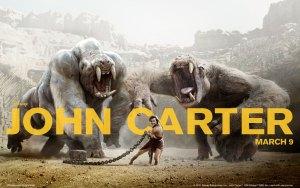 This is two years in a row Disney has gone all in on projects derived from antiquated source material, and sunk so much into budget and marketing that the only way the films could make a profit is if they became among the highest grossing films of all time.  Last year, John Carter supposedly failed because director Andrew Stanton should have just stuck with animation and Pixar and star Taylor Lautner was, well, not a star.  This year, The Lone Ranger had three of the main principles from the first Pirates of the Caribbean (Director Verbinski, Producer Buckenheimer, Star Depp), and it's an even bigger bomb.  Was no one over there paying attention to the fact that audiences were already resoundingly rejecting Johnny Depp in the form of the dismal domestic performance of Dark Shadows last year and worldwide performance of The Rum Diary the year prior?
If one of these Marvel or Pixar films ever bombs Disney is going to be seriously screwed because for a second summer in a row it is the performance of both a Marvel (The Avengers last year, Iron Man 3 this year) and Pixar film (Brave last year, Monsters University this year) that is helping the studio weather the storm of a colossal, colossal bomb.  Funny thing is that the Disney chairman who resigned after John Carter actually inherited that project, and his replacement inherited The Lone Ranger.  They just keep paying the misery forward, huh.
The Heat and World War Z Stay Hot, Monsters University Takes a Nosedive, Man of Steel Fading a Little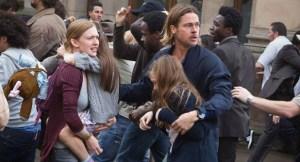 The Heat and World War Z only dropped 36.7% and 38% in their second and third weeks, respectively.  For The Heat, that is actually a bigger drop than Melissa McCarthy's past two films (Identity Thief, Bridesmaids) experienced in their second weeks, but neither of those films faced such big budget competition.  It, somewhat oddly, is still primarily only playing domestically, but it's worldwide gross is at $92 million and growing.  If McCarthy keeps playing the same role in future films we may get sick of her, as is the folly of many film comedians, but for now we love her.
World War Z is holding steady domestically, showing far more resilience, percentage wise, than Man of Steel, which dropped 45% in its fourth weekend.  However, both films continue to perform well overseas, with WWZ adding $45 million and Man of Steel another $21 million in foreign gross.  A Man of Steel sequel is already happening, but as it starts to wind down it is at $586 million in worldwide gross.  WWZ wants a sequel, two of them in fact, and at a worldwide gross of $366 million it will have easily doubled its production budget of $190 million by this time next week.  Once that happens a sequel seems incredibly likely.
Facing its first real demographic competition in the form of Despicable Me 2, Monsters University plummeted nearly 60% in its third weekend of release.  However, it has now crossed the $400 million mark in worldwide gross.  Which is the bigger hit, though, Despicable Me 2 or Monsters University?  Suck it, Pixar, you got minion'ed (copyright Kelly Konda 2013).  Monsters U has done well, but Disney & Pixar have been rather secretive about its budget because it reportedly cost in the $200 million range to make (boxoffice.com reports the budget at $270 million, but how on Earth could that be right unless it includes both production and marketing?).  Despicable Me 2, on the other hand, cost a far more reasonable $76 million to produce meaning its bar is much lower.
White House Down is No Olympus Has Fallen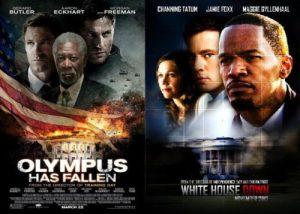 White House Down is currently that movie your kind-of friend continues to insist is actually not that bad, and in fact is kind of awesome as far as intentionally dumb action movies go.  As such, it actually only dropped 46% in its second weekend, which is pretty good for a big budget Summer blockbuster.  However, it started out so low last weekend that a 46% drop means it only made a little over $10 million in its second weekend.  Domestic and foreign combined, it's only made $67.8 million.  It appears dead in the water with little chance of even matching movie doppelganger Olympus Has Fallen in domestic gross.  Is there any hope?  Well, it's only playing in 11 foreign markets at the moment, none of them major.  It could rebound once it expands into more territories.  However, the bar his high.  Why?  If estimates are to be believed, White House Down cost $150 million to produce and an additional $150 million to market for a combined total of $300 million.
This is the End and Now You See Me Near The End of Their Surprising Runs in the Top 10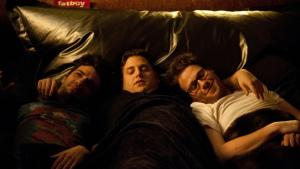 At this point, This is the End has made $90 million worldwide in 4 weeks while The Lone Ranger dang near equaled that total in just 5 days, yet This is the End is the colossal hit and The Lone Ranger the colossal bomb.  Maybe notoriously risk-averse Hollywood types will look at that and realize that something is broken here and we'll get some more lower budget This is the End type films in the future.
It could happen.  Then again, Disney could have learned their lesson from John Carter, but they didn't, did they.  Either way, Seth Rogen and Evan Goldberg are suddenly going to be in-demand writers/directors after making their directorial debut with This is the End.  Plus, remember that the movie has barely opened overseas yet meaning its box office story has only been half-written at this point.
Now You See Me actually cost quite a bit more than This is the End ($75 million vs. $32 million), but it has also made more with a worldwide total of $169 million.  It is the type of mid-budget movie that supposedly aren't made anymore let alone scoring big at the box office.  Good for it.
Oy, enough with the numbers.  I'm done.  Saw and liked The Lone Ranger?  Upset I failed to discuss Kevin Hart's concert documentary Kevin Hart: Let Me Explain in any detail?  Not entirely on-board with the Despicable Me 2 love?  Let me know in the comments.