creaturesofthewind.com
Colorful, geometric, feminine, and fun? Creatures of the Wind are among the best new American designers. View the SS2012 collection nymag.com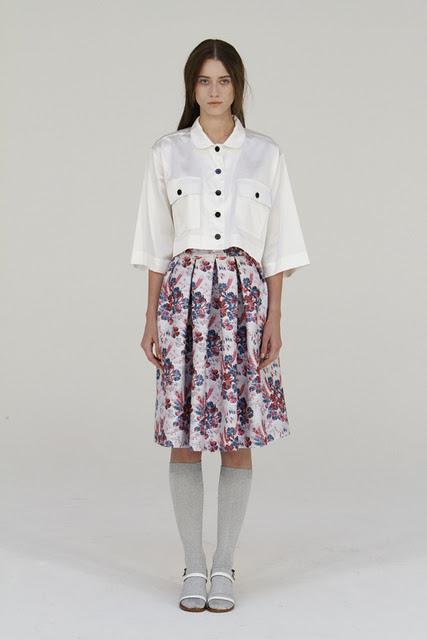 SS12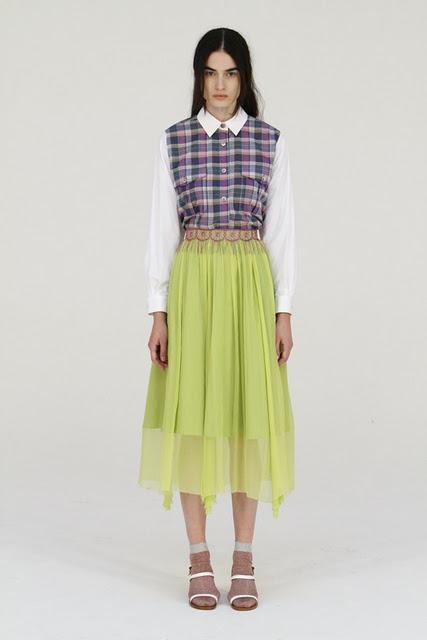 SS12
Harper's BAZAAR | Editors' Choice: Fashion Designers for 2011
"Chicago-based designers Shane Gabier and Christopher Peters combined a soft femininity with an edgy urban vibe for their Spring 2011 show in New York. A highlight? The geometric-printed blazer paired with taffeta pants."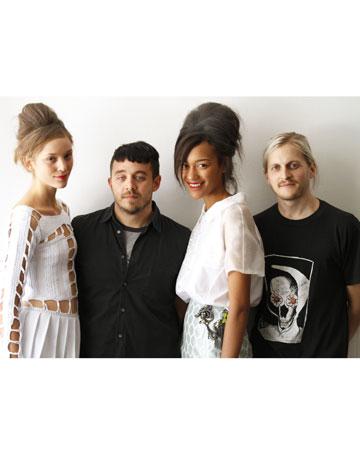 fashionista.com | Creatures of the Wind Spring 2012: Psychedelia and Separates 
By DHANI MAU
Tuesday, Sep 13, 2011 / 8:32 PM
"Creatures of the Wind designers Shane Gabier and Chris Peters presented a spring collection yesterday that showed versatility, bravery and a strong sense of color. You don't get a CFDA/Vogue Fashion Fund nomination after only two collections without true talent, a requirement to pull off a collection like this." 
"There was fluorescent pink under teal lace, a boxy v-neck jacket with floral arms and trim, a loose-ish button down with teal lace (with pink peaking out) on the bodice and plaid everywhere else, a silk charmeuse purple crop top and other instances of mixed prints and fluoro overload that showed both imagination and skill." [more]
style.com | Creatures of the Wind
NEW YORK, September 12, 2011
By Nicole Phelps
"There are actually things here I want to wear," one retailer said as she made her way through the crowd at Creatures of the Wind's presentation this morning. "Everywhere else I go in New York, it's just runway fantasies." An up-and-comer couldn't ask for a better compliment. Sales, after all, are what keep designers in business. Shane Gabier and Chris Peters' talking points might've been a bit out there this season—"psychedelics, late-sixties mystics"—but there were indeed pieces that could turn everyday dressing into a delight. [more]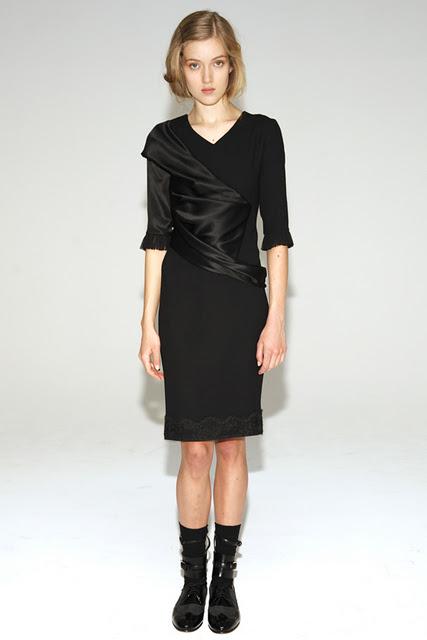 FW11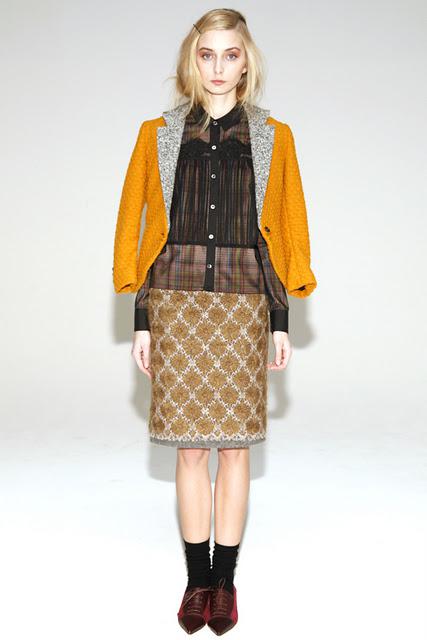 FW11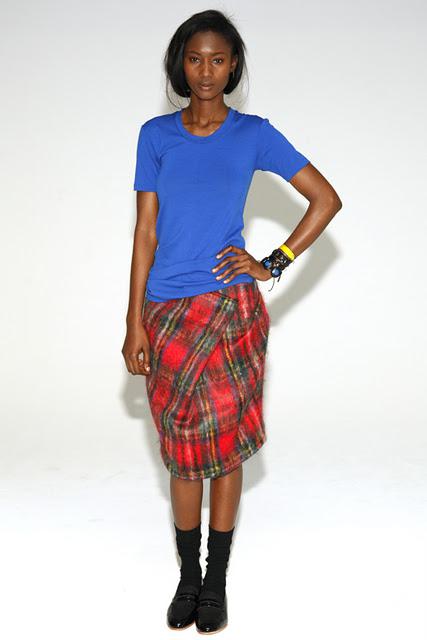 FW11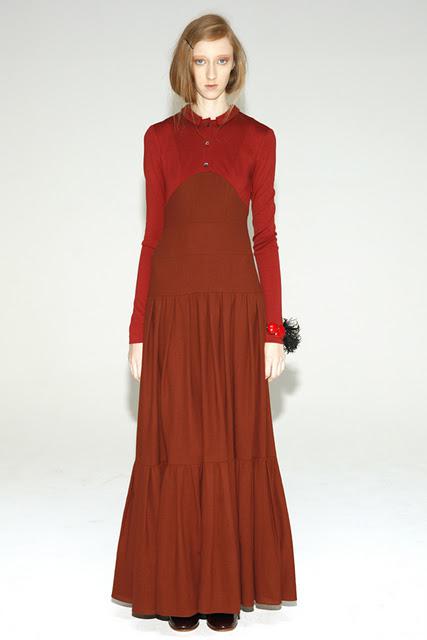 FW11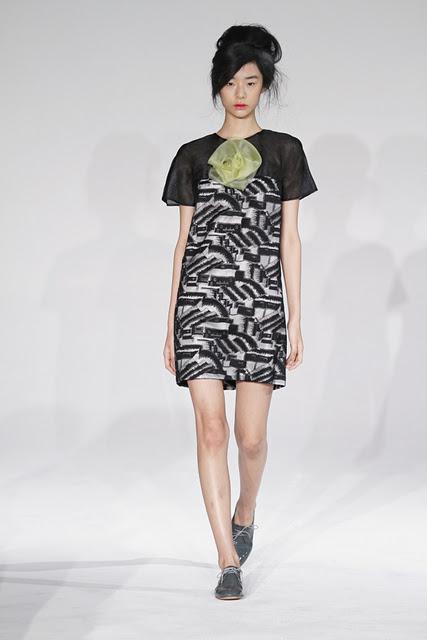 SS11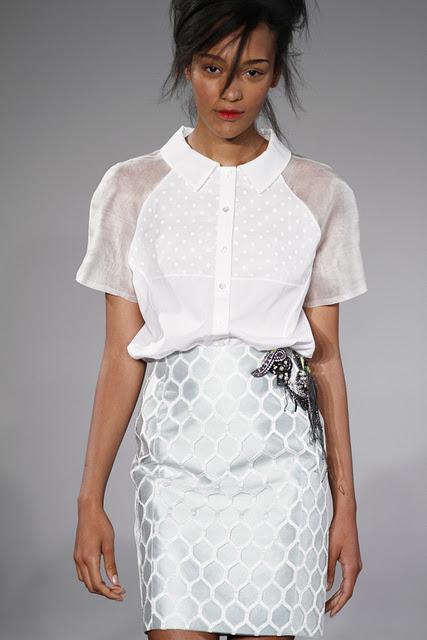 SS11
Des Jeunes Gens Modernes | April 13, 2010
Creatures of the wind
"Repérée en feuilletant le dernier numéro de Lula, où un interview ainsi qu'une série lui sont dédiés, la marque américaine Creatures of the wind mérite le coup d'oeil. Christopher Peters et Shane Gabier se rencontrent à Chicago à The School of The Art Institute et imaginent ensemble en 2008 Creature of the Wind (parole de la chanson de Johnny Mathis : 'Wild is The Wind'), la marque propose des collections féminines, fraiches et inspirées. Découverte de leur proposition d'été et paroles des créateurs." [more]