Weddings are very special occasions for brides and their friends, and wedding dresses are very special dresses. With so little chance to establish brand loyalty, talented new designers and famous labels are locked in combat to catch the eye of prospective brides with perfect catalog photos of their designs or editorials in the top tier bridal magazines. For most brides, the search for the perfect gown quickly narrows to a few online sites and live trunk shows.
Atelier Villais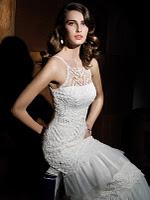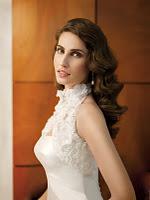 Creativity, love expectation, success in quality, dream dress, without limits, this is Villais Bridal Fashion.
From a dressmaker's workshop making bridal clothes in the 70s to a bridal design firm in constant expansion, with a international dimension.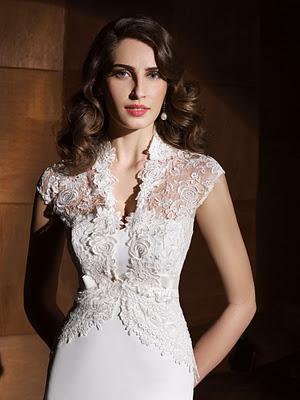 qualityofspain.com | Villais Moda Nupcial – SB Sarah Bride
ADDRESS: Calle Cobalto, 8. Nave 10 BCP: 47012LOCALITY: ValladolidPROVINCE: ValladolidCOUNTRY: SpainTELEPHONE: +34983300644, +34983300566FAX: +34983204845WEB:
www.villais.com
Design, production and advertising of bridal wear. The latest trends in wedding fashion using exclusive designs and only the highest quality lace and fabrics. Our designs are made-to-measure. The company is always expanding and our collections are available in over 300 outlets throughout Europe, the Middle East and America.
Latest trend in Bridal Fashion.
Exclusive designs.
High-quality laces and fabrics.
Custom-made dresses.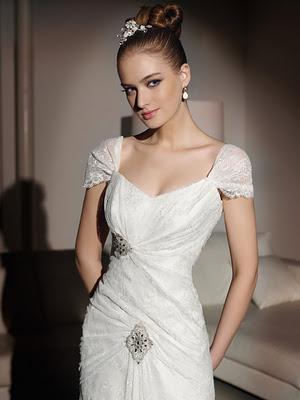 4th mode |
Is there a social media model for bridal gown makers like the role of street style photography and personal style bloggers for promoting vintage apparel? Not yet.
Designers and retailers of wedding gowns have not fully embraced the social media, leaving it mainly to others - wedding planners, photographers, and even caterers - to show how their unique gowns look on real brides at real weddings. Adapting some of the successful strategies of vintage clothing stores:
The internet doesn't replace, but complements traditional word-of-mouth about your gowns.
Small labels must develop and maintain effective social media.
This must include an active blog showing every bride in the best light. This means maintaining good personal relations with clients well beyond the sale and fitting. 
Interview you satisfied brides to learn how and why they chose your design.
Ask them what style features they like and what they would like developed.
Obtain permission to contact the official wedding photographer as well as friends or guests at the wedding for their personal photos and comments on the gown.
Update the blog with new photos every few weeks - weddings in June mean decisions all year around. 
Use mailing lists to show new gowns and special offers, but don't abuse them. Brides are extremely serious shoppers and never buy on impulse.