Congratulations to this weeks Designer of the Week winner, Anna Piper!
She will now be promoted for the rest of the week throughout the WildChildMedia network!
Read more to see more of her work.
If your a clothing designer, and want your work showcased throughout the WildChildMedia Network, submit your application here:
http://www.wildchildmedia.co.uk/designer-of-the-week/ 
Name: Anna Piper
Designer/Company Name: Piper
About Your Designs:
Influenced by the dilapidated structures that shadow British cities, this collection aims to depict luxury and sophistication. The linear imagery of run down architecture, inspired the textile features on the garments.
Skinny ties and a tailored blazer – a combination that is the new anarchist classic/casual look – slim, boyish dresses to fit the style of the young creative professional.
The cultivated English archetype and couture sportswear were predominant inspirations for the formation and shape of the garments.
What are some of your career highlights to date?:
A highlight would be taking part in organising a fashion exhibition with my class mates from Leeds College of Art, which was a success.
What does the future hold for your brand?:
I hope to continue adding to my brand, whilst working in the fashion industry. My work will also be featured in British Fashion Week 2013.
Website: www.wix.com/anna_e_piper/piper
Facebook: http://www.facebook.com/piperfashion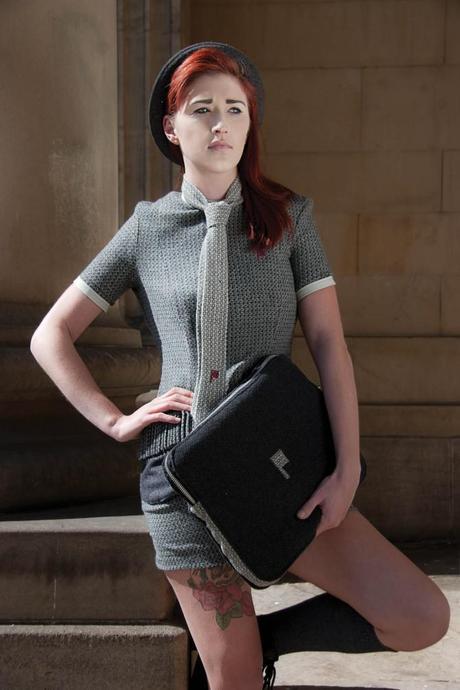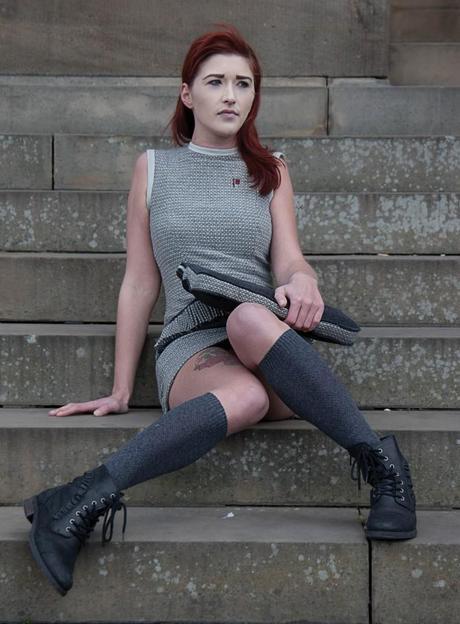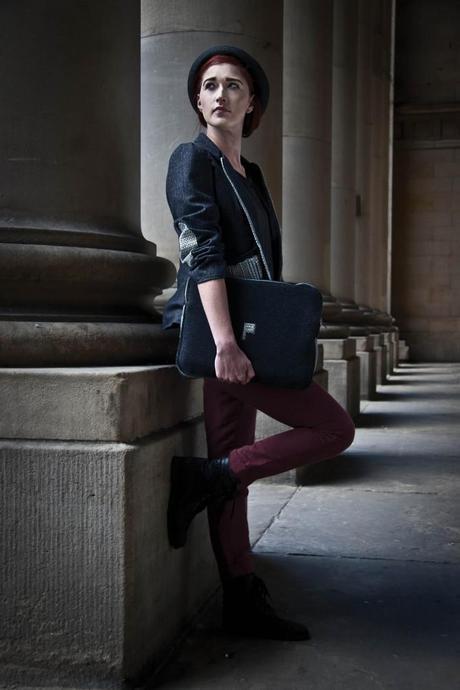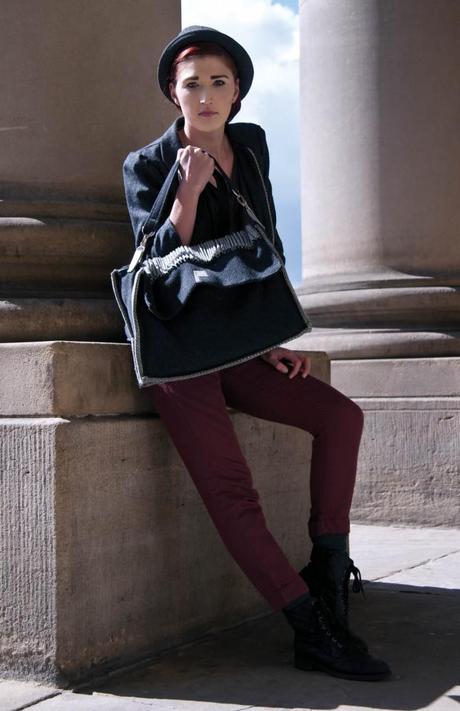 ---